Jersey Reds: Alex Rae eyes improvement after frustrating victory over Ampthill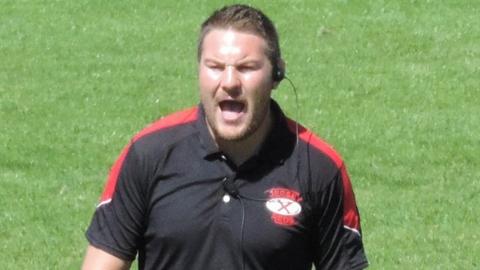 Jersey coach Alex Rae hopes his side can use their frustration to their advantage after a less-than-convincing 35-22 pre-season win over Ampthill.
National One side Ampthill scored four tries against the Championship club as the Reds won their second warm-up game.
"We'll learn quite a lot about the boys out of that game, so in a strange way I'm quite glad it happened," Rae said.
"I can sense quite a bit of frustration in the dressing room, but I'm happy about that."
Talking to BBC Jersey, Rae continued: "It shows we've won a game but we're still not pleased with where we're at."