Ed Slater: Leicester Tigers lock to be fully fit for season after knee surgery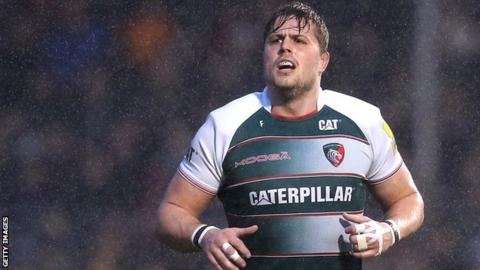 Former Leicester Tigers captain Ed Slater expects to be fit for the start of the season following knee surgery.
Slater was originally appointed to the role in 2014, but two injury-hit seasons have seen seeing Tom Youngs take over as skipper.
"Injury and captaincy don't really go hand in hand. For me I need to focus on getting fit and playing," he told BBC Radio Leicester.
The 27-year-old lock has played 87 matches for since joining in 2010.
Slater was ruled out for two months with damaged knee ligaments in January and also missed the start of the 2015-16 season with knee problems.
"I was going to have a clean out but when we looked at the knee it was actually looking really healthy," he added.
"I've been fully training since pre-season started so it's not interrupted that."