Steffon Armitage assault case to be investigated further
Last updated on .From the section Rugby Union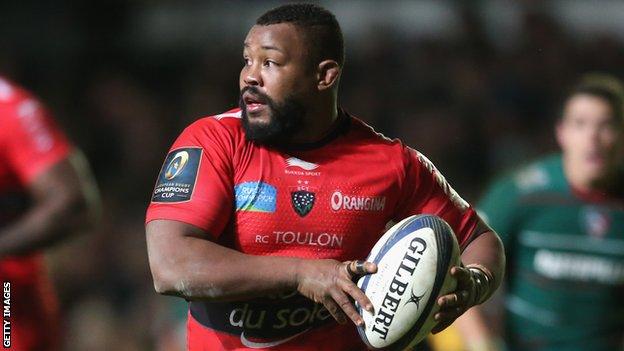 A French court has sent back the assault case against England forward Steffon Armitage for further investigation.
The 29-year-old flanker is accused of assaulting a man in Toulon in December but denies the charges.
Earlier this month, a French prosecutor called for Armitage to be given a suspended jail term of five to six months and a 5,000 euros (£3,660) fine.
Toulon's Armitage was voted the European Player of the Year in 2014.
"The court considered that there were too many grey areas in this case at the end of a particularly rushed police investigation," said his lawyer Virginie Pin.
Steffon Armitage facts
Armitage joined Toulon from London Irish in 2011
He made his full England debut against Italy in 2009
The last of his five caps came in the 2010 Six Nations tournament
He helped Toulon to victory in the 2013 European Cup final
Armitage and French team-mate Xavier Chiocci, 24, were interviewed last month after a 30-year-old man sustained an eye injury in a restaurant as the players celebrated a win over Leicester on 13 December.
Armitage said he was "very inebriated" and did not remember hitting anyone. Chiocci, 24, faced no charges.
Armitage is not under consideration for the Six Nations because of England's policy of not selecting players based overseas.