Scotland prop Geoff Cross praised for his bravery by coach
Last updated on .From the section Rugby Union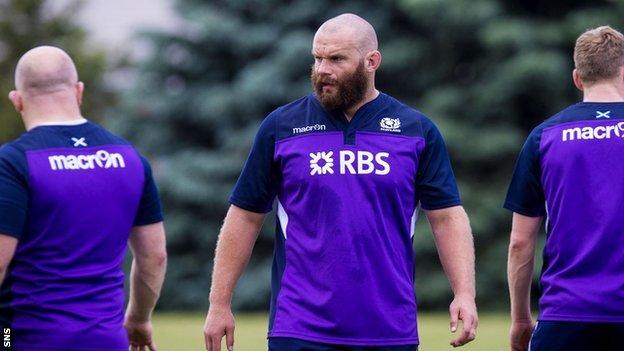 Scotland prop Geoff Cross has been praised for his "courage" after staying with the national squad following the death of his father.
Scrum coach Massimo Cuttitta said: "We're really, really proud of him for what he has done.
"It is difficult. I understand his feelings since I am in a similar position with my own father being ill."
Cross was part of a much-praised Scotland pack in the victory over the US, and he could start against Canada in Toronto on Saturday, should he recover from injury.
"It is so courageous what he is doing, really courageous," said Cuttitta.
"It shows a big attachment to the country, jersey and team-mates. He is a great man."
After Cross and loose-head debutant Gordon Reid went off in Houston, Scotland's dominance waned, and Cuttitta feels better scrummaging opponents might have done more damage.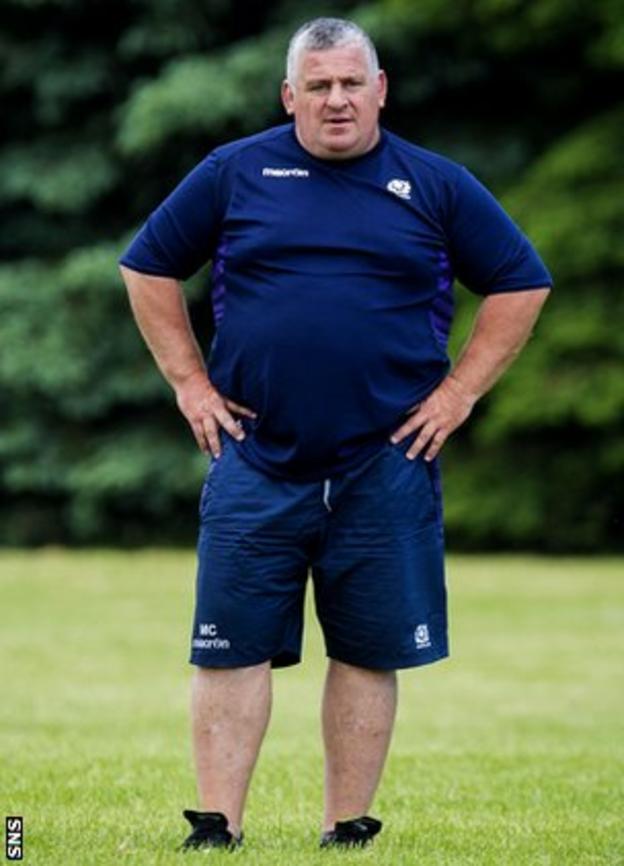 "That's where we have to improve," he said. "It can't be just 40 minutes, 50 or 60, we need to do it for 80 minutes.
"Maybe I am too demanding, but that is how it works. We need to look forward and get better and better.
"If we scrummaged the way we did at the weekend, we might be in trouble with other teams. We ticked some boxes, but we need to tick some more."
Glasgow Warriors' Reid was one of four players to make their Scotland debut at the weekend, and his contribution impressed Cuttitta.
"I was very happy with Gordon Reid on his debut - he has come on a long way," added the Italian.
"There is still a lot of work to be done, but I am happy with the way he is developing. He is working for his team, working for his tight-head, technically he has improved a lot.
"All of sudden, we have five loose-heads - we've had bad times in the past when there was no-one.
"Let's not forget, we were the second-best attacking scrum in the Six Nations on the IRB stats."