Jeremy Guscott Q&A: Exodus should not hurt Wales
Last updated on .From the section Rugby Union191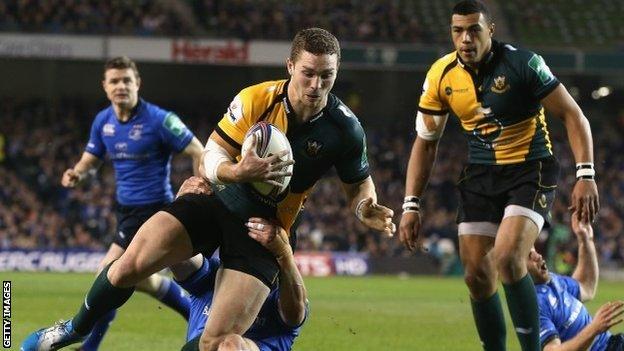 Among the topics Jerry discusses this week are:
- The continuing exodus of talent from Welsh regions
- Whether Danny Cipriani's good form warrants an England return
- If George North could play in the centres for Wales
- Leicester and Ulster's Heineken Cup clash
- Club rivalries on international get-togethers
Jerry answers questions posted on the website at the start of every week - entries are now closed for this Q&A. This week's answers appear below.
Hi Jerry, is Wales' player drain - as long as they have full release - good or bad for the national team? JamesB
Hi JamesB, I don't believe having a lot of current Wales internationals playing outside the four regions will have a detrimental effect on the national team.
It will be down to head coach Warren Gatland and his staff to get them back into Welsh mode, and remind them what he wants them to do rather than what they've been doing at their clubs.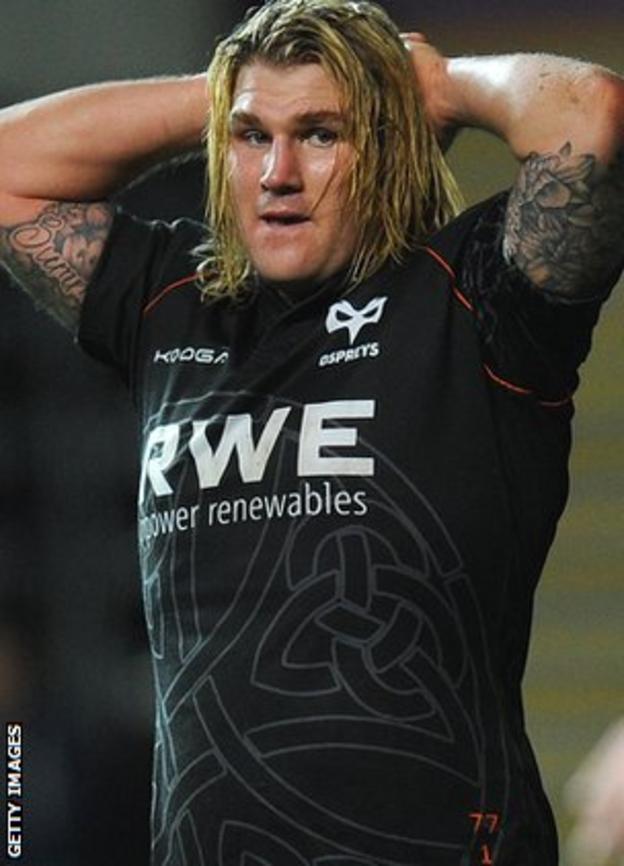 One area of concern might be the players' fitness. They should be able to manage that, although they will be playing considerably more games in France.
After Northampton's great performance in beating Leinster 18-9 away, do you think you can rein in the hyperbole about Irish rugby? laugh_till_I_stop
Last week we saw great performances from the Irish sides in the Heineken Cup and I rightly talked them up for that.
Ireland are likely to have three teams qualify for the knockout stages against a likely two from England. Irish rugby is going well.
Northampton's performance was brilliant at the weekend, but it was just a week too late to give them a chance in Europe.
What it does, though, is make them believe again that their team is good enough to win the Premiership, which is all they have left to go for.
Hi Jerry, with three points separating the sides at the top of Pool Five, it looks like it is heading for a winner-takes-all showdown between Leicester and Ulster in the Heineken Cup in January. If it does come down to this, which team do you think can clinch the pool? BJ
Hi BJ, I agree it looks like it's heading for a winner-takes-it-all scenario when Ulster travel to Leicester in the final round. I believe Tigers have the ability to do the job.
Ulster destroyed Leicester 41-7 in Belfast a couple of seasons ago, however Leicester had won the reverse fixture at Welford Road a couple of months earlier.
It shows how crucial home advantage is in big games, and not many sides get a win at Leicester.
Hi Jerry, after Danny Cipriani's recent performances and his 28-point haul for Sale in the Challenge Cup on Friday, what do you think are his chances of being picked for the England squad? I think we need a bit of fizz in the 10 position and Owen Farrell doesn't have that. BlueMagnet
Hi BlueMagnet, for a while Danny Cipriani rightly wasn't considered for England because of his form and long-standing question marks about his ability to fit into the team environment coach Stuart Lancaster has created.
Cipriani has certainly improved his defence, but apart from that there's not a great deal in his game that stands out at the moment.
At his best, Cipriani used to leave defenders wondering what happened with his pace and skill.
I've not seen enough of that to make me believe he's anywhere near his best again yet.
Hi Jerry, with regards to Toulon's second try against Exeter, when Matt Giteau offloaded to David Smith, how far forward does a forward pass need to go before it is deemed illegal? CSJD
The laws define what is a forward pass and the referees have to make the decision themselves or with the help of the television match official (TMO).
For me, the first camera angle of the replay looked like the hands on release of the ball were going forward, but on the second they looked to be going back.
My instinct and gut decision was the pass was forward, but I'm not tearing one off the TMO because they get it right most of the time.
Jerry, how do you rate Warren Gatland as a coach, and did he deserve the Sports Personality of the Year Coach of the Year accolade? Gaz
I have no qualms about Warren Gatland winning the Coach of the Year award. He's done very well in the six years he's been in charge of Wales. Helping to co-ordinate the British and Irish Lions' victory, and to ultimately pick the side that won the series, marks him out as a coach at the top of his game.
Mr Guscott, if there was any law in rugby that you could get rid of, what would it be? And if you could introduce a new law, what would it be? Bob
Hi Bob, I would like to see rucking brought back into the game. I believe it would improve the breakdown mess we have sometimes. Right now, I can't think of any laws I would like to bin.
What did you think of George North playing in the centre for Northampton at the weekend? I thought he played brilliantly, and with the injuries Wales have in the centres, do you think he could be playing there come the Six Nations? With all the Welsh wingers coming through, it's not impossible. Rugbylad13
Hi Rugbylad13, it is definitely an option, but not one for me while there are players like Owen Williams, Scott Williams and Ashley Beck who can step in to play alongside Jamie Roberts.
I prefer to see George North on the wing with a bit more space, time and the opportunity to counter attack. What we did learn, though, is that he has the ability to handle the centre position and is a big threat there.
He's proving to be one of the most talented youngsters in world rugby and it's great that he is playing his rugby in the northern hemisphere.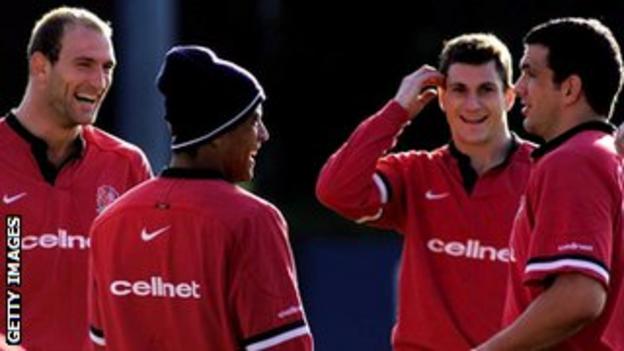 Hello Jeremy, I have always wondered about the topic of club-based banter between England players. During a training camp, do the scores taking place get mentioned between players? If Northampton beat Saracens, for example, do the players joke about it? Or is it forbidden to be talked about? Cheers. FullbackLJ
Hi, in my time the banter was relentless. If Bath had beaten Leicester, or the other way round, then for a couple of days afterwards, whoever lost would be getting some stick on the England training paddock. This happened more at training weekends, rather than in the week leading up to an international, though.
Banter is an integral part of a team getting on with each other. There are certain personal lines that can't be crossed but everything else goes.