Heineken Cup: English clubs could still play in Europe - RFU
Last updated on .From the section Rugby Union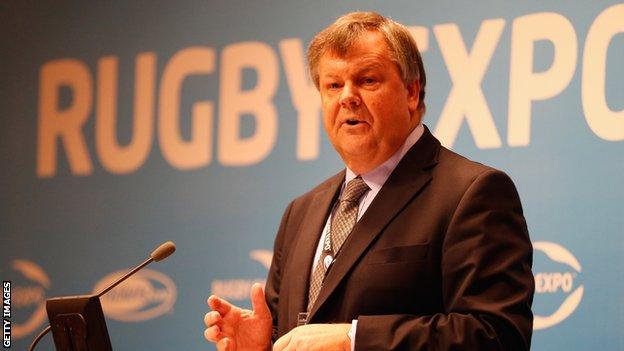 Rugby Football Union chief executive Ian Ritchie is still confident English sides will compete in Europe next season, insisting there is still "a deal to be done".
The future of the Heineken Cup is in danger after English clubs
The mooted alternative is Welsh regions being invited to join the Premiership.
"We must understand the consequences of failure - they are not a good thing," said Ritchie.
Talks are ongoing on a daily basis between the RFU and unions from the five other competing nations over the central issues on framework, voting on commercial rights and broadcasting rights.
"We are in a better place if we have a proper pan-European club competition," said Ritchie. "The alternatives are lesser to the ones we believe we should be working towards.
"All parties want to get a pan-European competition. I don't know of anyone who doesn't want that. Everyone wants it, the question is how we get there.
"We owe it to the fans, players and everybody involved in rugby to make sure we get this agreed. All of us have an obligation to bust a gut to reach an agreement.
"We need to get in a room as a matter of urgency and get proper, focused discussions to agree on the outstanding matters.
"That's what we've been trying to do because the prize of getting it right is infinitely preferable to the alternatives."