Jeremy Guscott Q&A: 'All Blacks & Springboks are a class apart'

By Jeremy Guscott
Rugby union analyst, BBC Sport
Last updated on .From the section Rugby Union350
Among the topics Jerry discusses this week are:
- What the autumn Tests taught us about northern and southern hemisphere rugby
- Who would make Jerry's XV from the autumn internationals
- The Six Nations prospects of the home nations
- How will England cope with a growing injury list
- The prospects of a multi-division European league
After another 'narrow loss' to one of the big three, and Australia in particular, what is it that Wales need to do to beat the best? It seemed to me that Wales didn't even try to pass the ball wide until around 55 minutes, as soon as they did this and deployed a few dummy runners they seemed to find space out wide and get in behind the defence. ForeverAScarlet.
Hi ForeverAScarlet, Wales can't be accused of starting slowly on Saturday, scoring after one minute and being 13-3 up after 17 minutes was a tremendous beginning.
Australia took their chances more effectively than Wales. Israel Folau's try was brilliant. Despite the massive hits in defence by George North and Richard Hibbard, the Aussies kept a presence of mind, produced quick ball to enable players to run hard onto the ball and Folau eventually powered his way over. In contrast, when Wales had a chance from the Quade Cooper yellow card penalty they kicked to touch instead of taking three points. Big call. They went through a few phases and a hard, fast pass to Alun Wyn Jones resulted in Wales losing possession in a points-scoring situation.
Wales need to work on making more line breaks, Australia won that area easily on Saturday with 13 to Wales' seven. North's second try was well worked and brilliantly finished off by him. Wales created enough chances to win the game but didn't have the wherewithal or skill to finish them off. Three Australian backs carried the ball for more than 100 metres and Cooper had one of his best games for Australia, he was nearly unplayable on his own.
Must we in Wales accept that our team has reached its peak? Coach Warren Gatland has taken us a long, long way, but I don't see us ever dining at the top table of world rugby unless we can see a consistency of performance from players and coaches. Both are guilty of critical errors once again. CymruCubbin.
Hi CymruCubbin, Wales haven't peaked, I'm convinced of that. There's too many match-winners in the team. They have to improve their skill-set and decision-making to win these games against the top three in the world.
It pains me to say this as a Welshman, but Sam Warburton needs to stand up and be counted. Too often he is anonymous in games and for me he doesn't set the example of fight and desire like a great captain should (think of the consistency of Chris Robshaw, Richie McCaw, Brian O'Driscoll). Your thoughts on this, Jerry? Who is the most inspirational player you have played with? Tom_the_Villan.
Hi Tom, I think that's harsh on Sam Warburton. True, against Australia he wasn't as effective as he has been in his better games but I would say he has more good than average games for Wales.
Martin Johnson would be the most inspirational player I played with. He never had a poor game and led by example.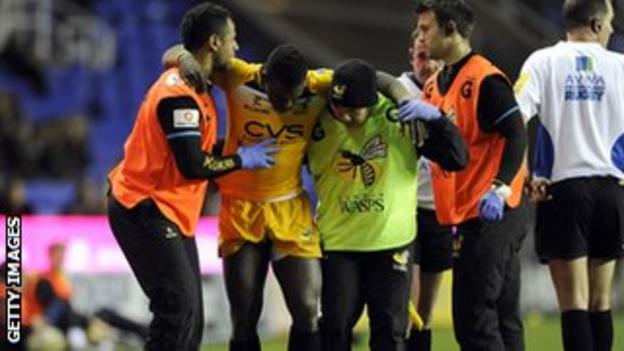 Hi Jerry, with the autumn internationals all wrapped up, who would be in your northern hemisphere XV and who would be in your southern hemisphere XV? Tom.
Hi Tom, I'll pick my team of the autumn, north and south: Israel Folau (Australia); George North (Wales), Ben Smith (New Zealand), Wesley Fofana (France), Julian Savea (New Zealand); Quade Cooper (Australia), Will Genia (Australia); Tendai Mtawarira (South Africa), Dylan Hartley (England), Owen Franks (New Zealand); Eben Etzebeth (South Africa), Sam Whitelock (New Zealand); Liam Messam (New Zealand), Sean O'Brien (Ireland), Kieran Read (New Zealand).
We have seen this autumn that the northern hemisphere teams are capable of producing big performances - France, England and Ireland all coming close to beating the All Blacks, and Wales performing well against Australia. This is exciting for the Six Nations, which looks set to be very close, but who do you fancy for the title? Tom Lowndes.
Hi Tom, following the last three Lions tours, France have won the next season's Six Nations, so that gives me something to think about. I do believe the 2014 winners will come from Wales, England, France or Ireland. Wales have three home games, as do France and Ireland. England start with two away games, France then Scotland. There are current injuries and their replacements to take into account but, as we stand right now - I will change my mind, I'm sure - from this far out, I will say France.
Hi Jerry, England's injury crisis continues, with Ben Foden, Marland Yarde and Christian Wade all suffering. Is there any explanation for this, and how badly does it jeopardise their Six Nations hopes? JamesBL.
Hi JamesBL, all teams suffer from injuries, it depends on their strength in depth as to how that will affect the team. The back line for England during the autumn internationals didn't do themselves any favours. Apart from Mike Brown no-one played well enough to be a nailed-on selection for the Six Nations. I feel for Christian Wade because his club performances almost demanded a call-up. I'm thinking the back line can only improve, so the injuries won't affect the team too much. It might force some bold selections.
Is there really such a gulf in class between the northern hemisphere and the southern hemisphere? Ireland, Wales, England, France, Scotland and Georgia have produced some really good rugby and competed for wins. Freddie Newton.
Hi Freddie, there's a still big gap between New Zealand and South Africa and the rest, despite the close scorelines in the matches that New Zealand played against France, England and Ireland. The All Blacks demolished Ireland last summer at home in their three matches and are likely to do the same to England next summer on current form. I don't see Wales having much joy in South Africa in 2014. England were the only team to beat a top-three southern hemisphere team this autumn. I would pick New Zealand or South Africa to comfortably win a three-match series against any other opposition. I couldn't say the same for any other team, that's how big I believe the gulf in class is.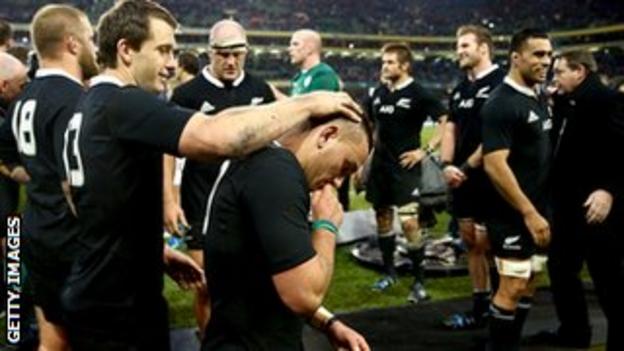 Do you think that the England coaching team could learn something from Australia beating Wales and select more creativity at 10/12/13? Wallywalnut.
Hi Wallywalnut, England don't have a Quade Cooper or Israel Folau; they are two of the most gifted rugby players on the planet so England can't do what Australia can because of personnel. On current form I believe Northampton's Luther Burrell deserves his chance. He can attack the defensive line, make breaks and offload as well, if not better, than any other England inside centre right now. Gloucester's Henry Trinder would add pace to an otherwise slowish midfield.
England coaches have to get whoever they pick at 10 to receive the ball closer to the defensive line than present and not run across field eating up space other players need. You don't need the most inventive players all the time, quick ball allows everyone to look fantastic providing they don't waste it.
As a Bath fan, I'd like to know your thoughts on George Ford. His impressive performance with the boot and the fact that Bath are keeping up the momentum at the top of the table is great news for us. Could he be in line for a call-up to the England squad for the Six Nations? And how far can Bath go this season? Bhowell.
Hi Bhowell, I'd say Ford has done enough to warrant a few training sessions with the current first-team squad before the Six Nations starts. He's shown great maturity and game management for someone so young and inexperienced. From what I've seen he reads the game well, he sees what's required next, he has the ability to look ahead of the current phase and play what's in front of him.
His skill-set is as good if not better in some areas than current English 10s playing in the Premiership. He had a poor game against Gloucester earlier in the season but he's rebounded straight back on the upward curve of performance since. I believe he would hold his own surrounded by even more quality. He has to pull off a couple man-of-the-match performances against the likes of Sarries, Saints and Tigers to make a much stronger case for himself to jump ahead of the current guys.
Bath are going well, only one real blip away at Sale, otherwise they're on course for a top-four finish. That would be it unless they got a home draw in the play-offs.
Hi Jerry. What more does Danny Care need to do for England coach Stuart Lancaster to pick him as first choice scrum-half? Easily the form scrum-half in the Premiership this season. Calculator.
Hi, from what I see Danny Care doesn't have a world-class box kick yet. If he develops that skill, he would be almost impossible to ignore.
Has the time come to bite the bullet and just have a multi-division European League? NorthCareer.
Hi, personally I like the current situation in terms of domestic and European competitions. The Top 14, Pro 12 and Aviva Premiership have their own unique identities and I don't see how changing that balance would make the players any better. The European Cup is aspirational at the moment but it would lose its special place if that was the norm. The domestic leagues are incredibly competitive and, while it remains so, I wouldn't change it.
Jerry, I watched the programme on BBC2 about Jonathan Davies which included your good self. In the light of recent matches do you feel that the current laws exclude players of JD's build and speed and favour very large straight running players to the detriment of the game? stoobz
Jonathan Davies had incredible talent that would still stand out a mile in today's game. I can't imagine any international team today that wouldn't want a Jonathan Davies playing at 10 in their team, he was one special player whose skills are sorely missed.