Jeremy Guscott Q&A: Harlequins, Saracens, Dragons and Australia

By Jeremy Guscott
Rugby union analyst, BBC Sport
Last updated on .From the section Rugby Union223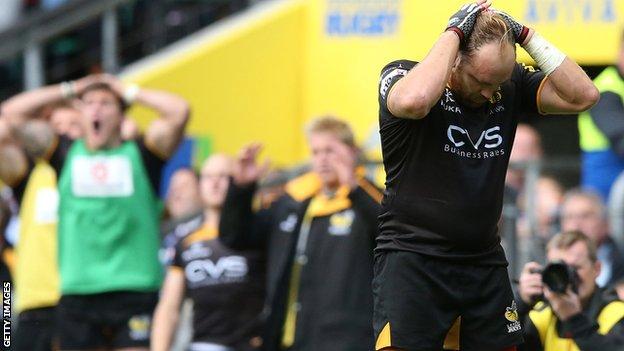 Among the topics Jerry discusses this week are:
- Whether Harlequins should be worried despite their win over Wasps
- The pain of being a Gloucester fan
- Two-try Saracens hooker Jamie George's prospects
- What the future holds for the Dragons after their bright Pro12 start
- Does Australia's poor form diminish the achievement of the Lions?
Jerry answers questions posted on the website at the start of every week - entries are now closed for this Q&A. This week's answers appear below.
Hi Jerry, as a Harlequins fan should I be worried after our performance in the narrow win over Wasps at HQ? Jordan Turner-Hall conceded five turnovers while the team never really hit top gear - is it just a case of week one nerves? Thanks. MightiestQuin
Hi MightiestQuin, wow, that's a bit of a shock, your team wins the opening game of the season and you have some doubts already. Having said that, there's no doubt Quins copped a break when Goode hit the woodwork from wide out with his conversion attempt with the last kick of the match at Twickenham.
Winning the Premiership title in 2011-12 elevated Quins to the top tier of English rugby and every team will automatically, albeit subconsciously, raise their game - the Quins players have to be able to match that throughout a season.
They got away with it against Wasps, who gave away too many penalties, 12 to Quins' five, and life might have been a bit more comfortable for your team if Nick Evans hadn't only managed to land three out of five penalties - 60% is not a good enough rate of return.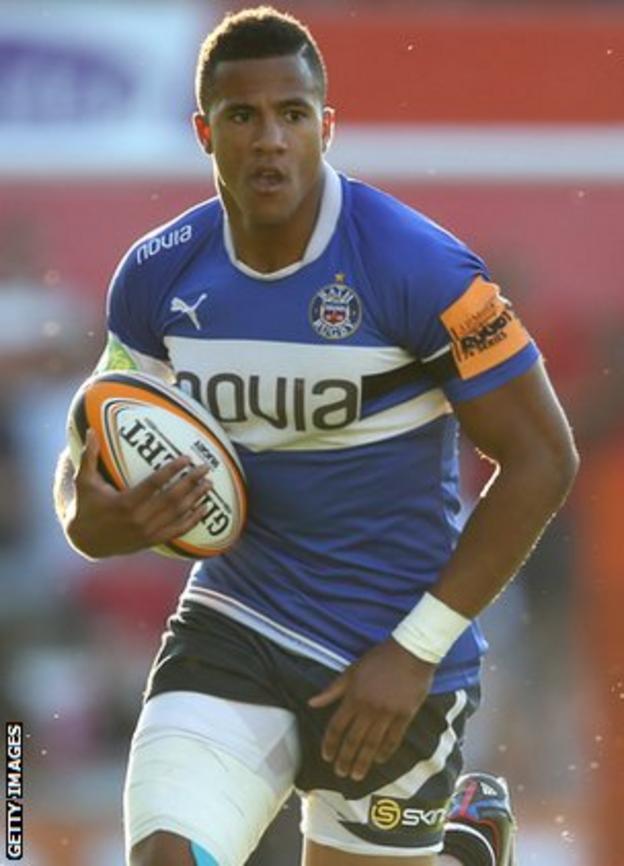 Jerry, are you being politically correct by not mentioning Bath in your Premiership preview? The forwards were sorted last year and the quality and quantity of talent in the backs this year looks exciting. Add to that intent to attack, they have to be up there surely! Tufty
Hi Tufty, I would never be politically correct when it comes to Bath. I'm a Bathonian, I want them to do well, but I must write what my head thinks, never my heart. Most predictions are based on historic data, unless you're talking French rugby, where a team can completely change throughout the summer.
I did say that Bath could challenge, the additions in both the backs and the forwards, on paper, look good, but that needs to be translated into performance. It takes unbelievable levels of skill to play like Leinster, for example - to have the ability to move the ball quickly and accurately, attacking with ball in hand through both backs and forwards. It will take Bath a while to bed the new playing philosophy in, but I wish them good luck and every success.
Hi Jerry, how do l numb the pain of Gloucester's opening day defeat? Billybob
Hi Billybob, that isn't going to be easy because there could be another load coming after playing Saracens on Sunday.
Jerry, obviously very early days, but does Sale's win demonstrate that the relegation battle will be a three horse race, between Worcester, Newcastle and London Irish, rather than a four horse one? TheLastKingOfEngland
Hi TheLastKingOfEngland, it's incredibly early days but the early win will give Sale great confidence after what must have been a miserable campaign to have been part of last season. They are at home to promoted Newcastle this weekend and that gives them the ideal chance to build a points barrier against Falcons.
We won't get a real feel for who's struggling for at least another four or five games, but the warning signs are there for the three you mention and unless they secure at least one win in the next few weeks, the doubts will creep in. I can't discount Sharks being part of the relegation battle just yet.
After his two-try show on Saturday, do you think hooker Jamie George could keep his place in the Saracens starting line-up when Schalk Brits returns? zacattack99
Hi zacattck99, I would like to see more of George and given Saracens's rotation policy we no doubt will, but it's a big shout to believe George is considered the number one hooker in north London. Of his 45 Premiership matches for Sarries the 22-year-old has only started eight, but he stood out last weekend.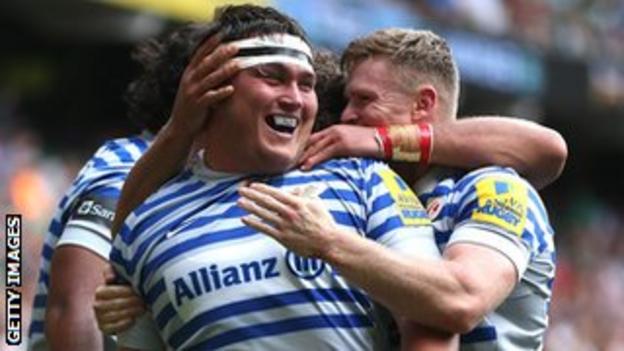 The former England Under-20s hooker scored two tries - the second well worked with Richard Wigglesworth - and he also made 19 tackles, didn't miss one and carried well. All he can do is keep playing well and make it difficult for Mark McCall to leave him out.
The Dragons have traditionally been the weakest Welsh region. However, their defeat of last year's runners-up Ulster has got them off to a good start in the Pro12. How do you rate their prospects of having a much better season under their new coach Lyn Jones? Owain ap Gruffudd
Hi Owain, it was a great result for Dragons and their new coach but tries, not just penalties, will be needed if they are to win more matches than they managed last season.
How do you feel the scrum went on the first weekend? Do you think it will lead to quicker ball and better games? simonw34
Hi simon34, I've not seen the stats on scrums yet from the first week of Premiership rugby but from what I've seen up close in The Rugby Championship teams have a strategy to use the scrum as an attacking platform again, and not just a restart to win a penalty from.
Having seen the All Blacks and South Africa run riot against the Australians, does this somehow downplay the Lions victory this summer? Perhaps the Lions should alternate the planned Australia tours with trips to Argentina. Rugbyisking
Hi Rugbyisking, I like your thinking… seriously though, I don't believe it downplays the historic Lions series win at all, a win's a win for the Lions.
The Wallabies are going through their dodgy spell, indeed rugby union on the whole is having a tough time in Australia, but they will be back. And as far as we're concerned, there's no rush.