Pro12: Osprey Hanno Dirksen to miss start of season
Last updated on .From the section Rugby Union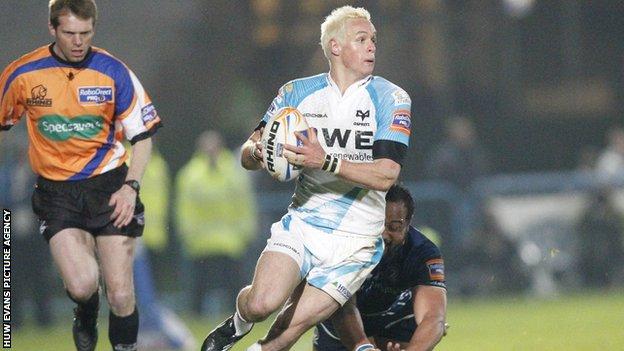 Ospreys wing Hanno Dirksen will miss the start of the 2013-14 season after suffering a setback in his recovery from a knee injury.
The South African-born wing, 22, underwent surgery in November, 2012.
Ospreys physiotherapist Chris Towers said: "Hanno is behind where we originally predicted he would be at this stage after suffering complications."
Towers says those complications "now appear to be remedied".
Towers added: "Due to those setbacks he is only just starting on the rehab process during the pre-season period.
"He is coping well, but it will be a while yet until we will see him on the field training with the rest of the squad and we will update on expected return time when appropriate."