Lions 2013: Adam Jones on sailing, rapping & meeting a hero
Last updated on .From the section Rugby Union125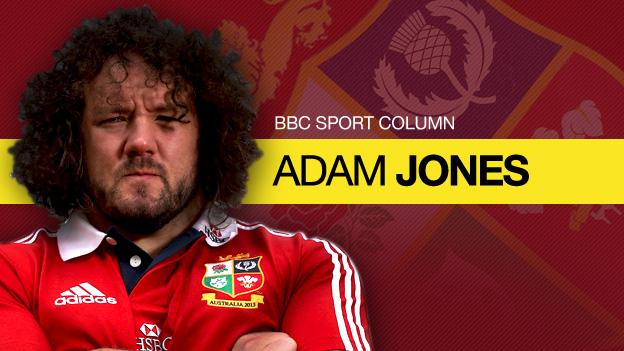 In the latest of a regular series of columns for BBC Sport, British and Irish Lions prop Adam Jones provides a look behind the scenes of the Lions tour of Australia.
You get used to fans coming up and asking for your autograph when you're out here in Australia with the British and Irish Lions.
So it was a bit surreal to find myself doing the same here in Sydney when I spotted Australian footballer Tim Cahill walking up the street.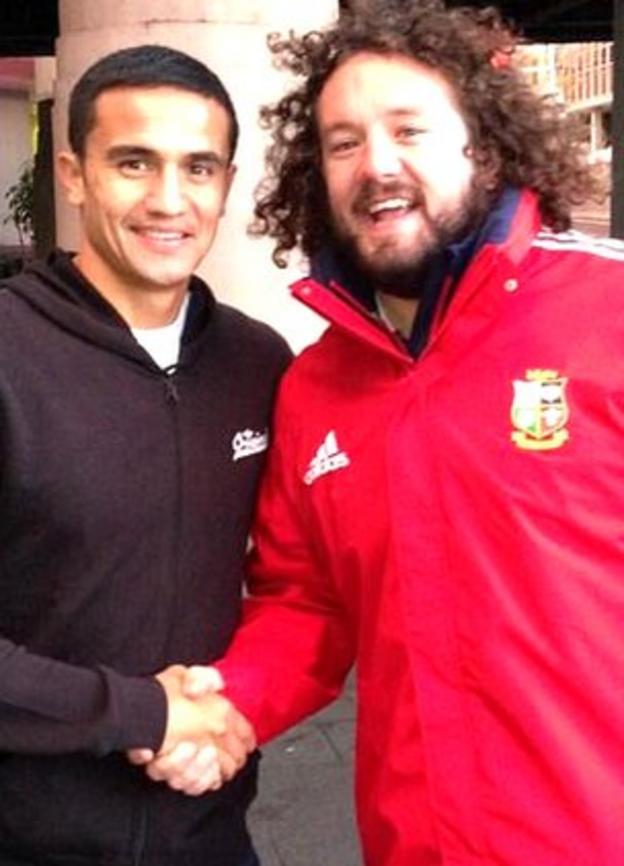 Being an Everton fan, I got very excited and practically chased him down. Fair play, he was good as gold, a lovely fella, I don't think he was too put off by my stalker impression!
At least I had all my Lions get-up on, so I think he realised who I was. We had a quick photo taken, which I tweeted, and now he's following me on Twitter, which I was pleased with.
Myself and a few of the other lads - Mako Vunipola, Tom Youngs, Dan Lydiate and Rob Kearney - were on the way back to the hotel after a boat trip in Sydney Harbour on Wednesday afternoon.
When they were hoisting the sail, we had to double up on the winch and then go all-out for 30 seconds, then get into position again when they brought it down.
Sailing is not something I've ever thought of doing before - it's not a massive sport in Wales - but I had a good chat with one of the crew members and it was interesting to find out what it's all about.
I have only played about 70 minutes on tour so far so I am happy to get on the field and have another go against the New South Wales Waratahs on Saturday.
I started the first game against the Barbarians in quite different conditions and then had 15 minutes as a replacement against the Queensland Reds last Saturday. It is quite difficult coming off the bench, especially in a tough game like that, so it will be good to put a marker down from minute one.
It's obviously getting close to the first Test but I don't think any of the players are reading too much into anything selection-wise yet. We have still got a pretty tough game against the ACT Brumbies on Tuesday as well, when Test places could be won.
The Waratahs are a strong team, especially with a few of their Wallabies back, and we know how hard it is going to be. We are not underestimating them by any stretch of the imagination. They will be up for it, like the Reds were, and will come out very physical. But we have got to match that and try to dominate them.
We were disappointed with the second half against the Combined Country side on Tuesday when they spoiled our ball to a certain extent and we couldn't do much about it, which is our own fault.
But we have been working on things in training. We know the Australian strengths as a nation and they are excellent at the breakdown. That is something we have got to look after otherwise we are going to come unstuck.
But we are not focused too much on the Wallabies just yet. We would be showing disrespect if we didn't concentrate on the Waratahs and Brumbies first.
This could be a massive few days for our tour. There could be two big wins or two big losses. They are both excellent sides wanting to take a big scalp. Everyone is going to raise their game because it is the Lions. We have to get our game up to the international intensity we are used to.
There's been a few new faces joining the squad in the last week. The first two arrivals, Alex Corbisiero and Ryan Grant, both had to do an initiation song on the team bus.
We were on the way to Brisbane Airport and they were told to get up on the mic. To be fair they both embraced it. There was no holding back.
Ryan sung what I'm pretty sure was some sort of teeny bopper song. I couldn't tell you to be honest - I'm not too up to speed with what's top of the pops these days.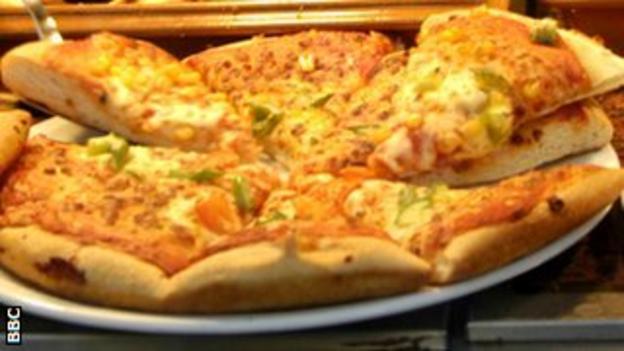 Alex did a rap, which was different, but very impressive, all off the top of his head. Very Eminem.
Sean O'Brien was giving him stick about being a big boy and having a pizza named after him. But Alex ripped him to pieces with his rap, and Seanie didn't have a clue what to say to that.
I've suffered a couple of times at the hands of the fines committee, which is made up of Geoff Parling, Rob Kearney and Richard Hibbard. 'Hibbs' is a bit of a bully, I think he enjoys others' misfortune and causing pain. He's in his element.
You have to roll the dice and I'm not privy to say what fines have been dished out, but I have to dress up like a bit of a prat when we go out for a team meal, which is a bit harsh.
I've also been stung before. Everyone had to give Tommy Bowe A$50 for the entertainments committee, but because I managed to lose my debit card in Hong Kong, I didn't have A$50 to give him. So I got fined for that as well. That's Hibbard for you.