Lions 2013: Why Will Genia is key to Australia's series hopes
By James Peacock
BBC Sport
Last updated on .From the section Rugby Union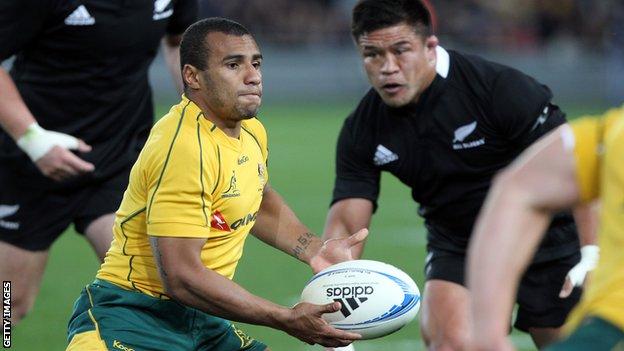 British and Irish Lions coach Warren Gatland will have thought long and hard about Will Genia over the past few months.
He may even have had the occasional sleepless night, woken by images of the Wallaby scrum-half piercing another hole in his defence. Between now and the start of the first Test on 22 June, The Genia Problem will be looked at again and again by the Lions.
Nick Farr-Jones, one of the greatest scrum-halves of all time, told BBC Radio 5live: "If Genia has an outstanding game, the opposition have lost, and the Australians need him to perform in order to win."
The 25-year-old Genia, who plays for the Queensland Reds in the Super 15, is the latest in a long line of exceptional Australian scrum-halves.
The production line began with Ken Catchpole, who made his debut - as captain, no less - in 1961 and dominated the position until injury ended his career in 1968. His successor, John Hipwell, made the shirt his own for 14 years.
Farr-Jones, who is included in the IRB Hall of Fame, earned the first of his 63 caps in 1984. He retired in 1993, at which stage a young George Gregan was making a name for himself at the Australian Institute of Sport.
Gregan - a future World Cup winner - made his international debut in 1994 and over the next 13 years played for the Wallabies 139 times, becoming the most capped player and captain in the country's history.
So when Gregan and Farr-Jones say Genia could be the best of them all, it's time to sit up and take notice.
GENIA: THE PLAYER
Papua New Guinea-born Genia has amassed 41 international caps since his debut in 2009, despite missing a chunk of last season with a serious knee injury. The way he has bounced back tells you a lot about his character.
Farr-Jones says: "Will Genia is the best scrum-half in the world. He's got all the skills: a great pass, he's strong, robust - but it's his decision making that's the key. When Genia is going well his team is going well. He could be one of the greats of all time."
At 5ft 8in and 13 stone, Genia is likely to be the smallest player on the pitch come the first Test on 22 June. The man tipped to line up opposite him, Welshman Mike Phillips, is 6ft 3in and 16-and-a-half stone.
Genia is certainly no weakling though. For a start, he can bench press more than twice his body weight - about 170kg - putting him in the same bracket as the Wallabies props. His low centre of gravity, allied to strength and explosive pace, makes him a menace at the set-piece and the breakdown.
Genia is often compared to Gregan, because of his tactical nous and the way he relentlessly probes and persuade defenders into making bad decisions.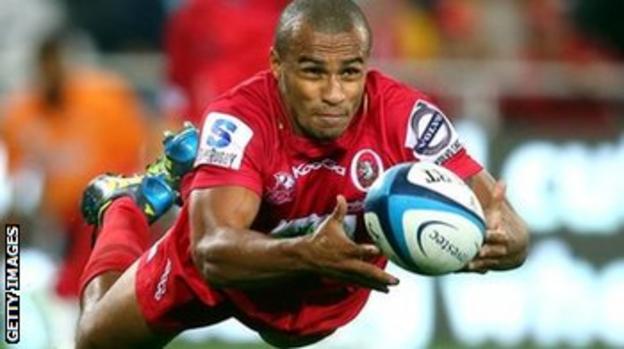 But Farr-Jones thinks the similarities are exaggerated: "I would say Genia and I played a more similar game because we want to run a lot and take on opposition. George was different.
"He was a wonderful leader with great vision. He was a great deliverer of possession and he was a great support player and a wonderful defender. But Genia and I were probably more robust around the rucks."
And Gregan is happy to concede that Genia poses more of an attacking threat than he did.
"You can't delude yourself, he probably does most things better than me," he says. "He definitely kicks better than me; his kicking is really impressive.
"But I'm also a huge fan of his passing game. His ability to run left and right and pass and hurt you is beautiful. I coached against him a little bit for the Brumbies [in Super 15] and there's only so much you can do.
"You know what's coming - but he is just so damn good at it. It's beautiful to watch.
"As a sportsman you love watching attacking players who are positive, who can take the game by the scruff of the neck. He's the epitome of that for me."
THE WALLABY WAY
What is it about the Australian system that has enabled it to produce world-class, influential scrum-halves over the last 50 years?
There are a few theories.
"When you look at our history of playing against the All Blacks and living off scraps, maybe it's because we had to be inventive and entrepreneurial; we had to be skilful and clever in what we did," says Farr-Jones.
"When people talk about the great scrum-halves, they talk about those with the great passes and the people who could breach gaps in close and keep defences honest - but the best skill that the best scrum-halves have is lateral vision.
"Their decision-making is critical - lateral vision and confidence enable you make the right decisions. The best half-backs have it and Genia has it in spades."
For Gregan, it is clear history has been important.
"I remember watching the 1984 Grand Slam Tour [to Britain and Ireland] and seeing players like Mark Ella and a young Nick Farr-Jones. That had a lasting impression on me," he says.
"Nick was a good leader and read the game very well and if you play scrum-half you should look for those sorts of players.
"They were very composed and controlled the game very well and although they didn't get every decision right - no one ever does - they looked like they would make more correct decisions than not.
"So I was lucky that I could watch the best in the business in my own back yard and some of the best coaching you can do is imitating what others are doing.
"You also have to be resilient, even though you have eight forwards in front of you. There's a certain mentality you have to acquire which means you want to be involved in everything in training and games and I think that attitude helps to develop longevity."
TARGETING GENIA
Sir Ian McGeechan told 5live that in the 1997 Test series against South Africa, there was a clear focus on denying time and space to Springboks scrum-half Joost van der Westhuizen, especially from the back of the lineouts.
In 1989, after the Lions were swept aside in the first Test in Sydney, McGeechan ordered Rob Jones to disrupt Farr-Jones in the second Test in Brisbane.
What followed has gone down in Lions folklore.
"There's no doubt about that," admitted Farr-Jones. "They came up with a clear strategy to turn the biff on and why not target the captain? He's the littlest guy and if we unravel him the team will implode around him. And that's part of what happened. We were ambushed.
"Rob Jones started it - his ploy was to get me in a fight - because then seven of the eight Lions forwards joined in.
"I think the only guy who didn't was the lovely Scottish prop David Sole. You had the three bobbies in the team, Paul Ackford, Wade Dooley, Deano [Dean Richards]. Mad Dog [Brian] Moore was in the front row and then Finlay Calder was the captain and he was mad as an axe - but they're all great guys. I have no problem with the tactics. My only regret is that we didn't go toe-to-toe."
So could that approach work again? Some of the great Australian teams that Farr-Jones led have gone down the same road.
"When we played the All Blacks we pretty much had one tactic - to bury Michael Jones [the New Zealand flanker]," he said.
"If we buried him at the bottom of rucks and mauls and he wasn't in the face of [Michael] Lynagh, [Tim] Horan and [Jason] Little, then we had a good chance of winning. But if he had a great game there was no way we were going to win.
"It was all about controlling the great players, and if Genia has an outstanding game the opposition have lost. If they can contain him then they have a chance."
Gregan also knows only too well what it is like to be a target.
Matt Dawson, the former England scrum-half, has confirmed that Gregan was often discussed in England team meetings and that he was always infuriated by the way Gregan was able to stay on his feet.
"You're no good to your team on the ground," Gregan says. "Our role is about communicating and plugging holes, so you have to stay on your feet.
"And I was about 60 kilos wringing wet, so that probably helped too, because it means you have to be smart about the fights that you pick.
"You're going to be in big collisions in rugby - there's no hiding from that - but you have to be smart about it, so how to best combat a contact area or a collision with minimal fuss was very important for me.
"As for Genia, the Lions will try and physically get a hold of him. If it's slow ball, they will counter ruck, and if there's no protection for him on his blind side 'pillar' they will try and get at him from there.
"If they do sack him, they will hold him down and make sure he doesn't get to the next breakdown. That affects all teams, but in particular Australia, because the team really hinges on a decision-maker like Will.
"They might try and get to him in the aerial [with high kicks] because he does like to defuse ball - but he's pretty resilient."
THE NUMBER 10 QUESTION
Genia's name will be one of the first on Robbie Deans's teamsheet. After all, the Australia coach had not included another scrum-half in his provisional squad (Nick Phipps from the Melbourne Rebels has now been called up because of injuries). But uncertainty remains about who will form the other part of the critical half-back axis.
Genia's Queensland Reds team-mate, Quade Cooper, has also been overlooked, leaving James O'Connor as Deans's first-choice fly-half. The coach may change his mind after the Reds play the Lions in Brisbane at the weekend.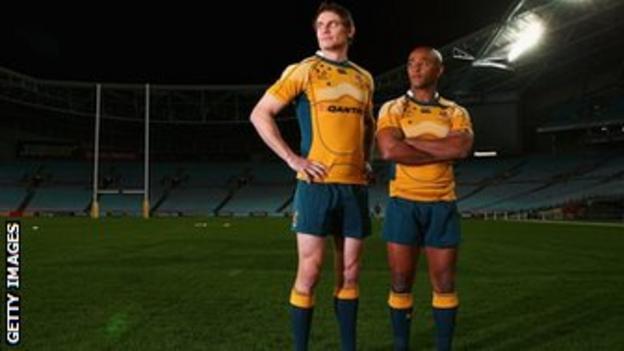 "Deans trusted him [Cooper] at the 2011 World Cup and Quade imploded on the big stage," explains Farr-Jones.
"That said, when he gets it right, he's wonderful and Genia and Cooper should be comfortable playing alongside each other."
Gregan, who played a record 79 Tests alongside his ACT Brumbies team-mate Stephen Larkham, believes Deans should still select Cooper.
"Genia and Cooper do have a very strong understanding," he says. "They have played a lot of rugby together for many years so they are on the same page.
"When they get going they are a very difficult pairing because they complement each other so well."
If Cooper does get the nod, the Lions may be quietly confident of getting to him. But their fate is still likely to depend on whether they solve The Genia Problem.