Vern Cotter appointed Scotland head coach - from June 2014
Last updated on .From the section Rugby Union92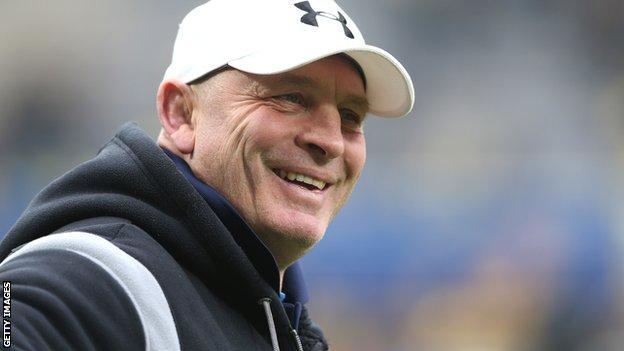 Vern Cotter is to become Scotland's next head coach, but will not be available until his contract with Clermont Auvergne ends in 2014.
Unless an early release is negotiated for the New Zealander, Scott Johnson will remain head coach until next June.
The announcement by Scottish Rugby came the day after the 51-year-old said he would continue with the French Top 14 club until the end of his contract.
Scottish Rugby said it was a "coup" to secure Cotter on a two-year contract.
That will take his deal with Scotland up to and beyond the 2015 World Cup.
Scottish Rugby chief executive Mark Dodson told BBC Scotland: "We are delighted to have secured the services of a coach of Vern's pedigree for the Scotland team.
"When Andy (Robinson) left last November, we put together an extensive list of the best coaches in the world, and Vern was very much top of that list.
"We took our time, did lots of due diligence and, in the end, persuaded Vern to spend the next stage of his career in Scotland.
"We talked to a lot of people in the process - that's why we took our time - but Vern was always top of our list and we're just delighted we've secured him.
"Vern is rightly regarded as one of the top coaches in the world and to have secured someone of his calibre is a coup for Scotland."
Clermont lost 16-15 to Toulon in the Heineken Cup final this month and were beaten 25-9 by Castres in Saturday's Top 14 semi-finals, having finished top of the French league.
"We delayed our announcement out of respect to Clermont and Vern as they prepared for the two most important games in their season," said Dodson.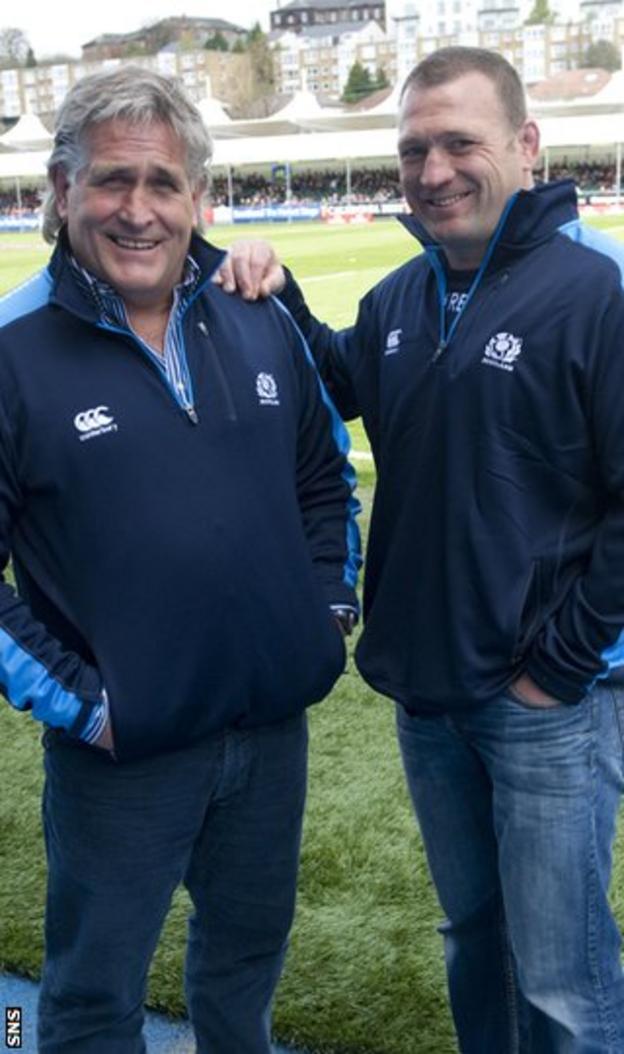 "We are satisfied that we conducted our business in an honourable fashion and are sure Clermont appreciated our discretion.
"We always knew that Vern wasn't available until 2014, but we felt he was the best man for the job.
"And if he can be persuaded to come earlier than that, and if Clermont are prepared to release him, we'd be delighted to have him.
"It's not a financial issue, it's the way we do business; we honour people's contracts and, if you want the very best in the world, sometimes you've got to wait for them.
"We're planning on the fact that he'll be joining us on 1 June 2014; but he will be in contact with us and also with Scott Johnson and the rest of our coaching team as we go through the Summer tour, and the Autmn series and the Six Nations next year."
Cotter, who took charge of Clermont in 2006, had been quoted on his club website saying that he aimed to see out the remainder of his contract with the aim of winning the Heineken Cup next season.
That led to suggestions that Scottish Rugby would have to revise their strategy, but the New Zealander says he is "thrilled and honoured" to be chosen national coach.
"Mark Dodson and the team at Scottish Rugby have a strategic vision and a determination to do something very special in the coming time and working with them and a talented group of players and coaches I look forward to the Scotland team growing in competitiveness and stature," he said.
"We will build a winning team together. I very much look forward to joining Scotland and until I do permanently I will be on hand to support Scott and the coaches with any advice and support they need."
Before joining Clermont, with whom he won the French championship 2010, Cotter was part of the coaching set-up that steered Canterbury Crusaders to successive Super rugby titles in 2005 and 2006.
Johnson, who led Scotland to third in the 2013 Six Nations as interim coach, is moving to a director of rugby role, and also welcomed the appointment.
"Vern Cotter is a top rugby coach who is amongst the most highly-regarded coaches in the world," he said.
"Until Vern arrives, I will continue to lead Scotland as head coach and continue my duties as director of rugby."