Bath coach Gary Gold's voice used to deter birds at the Rec
Last updated on .From the section Rugby Union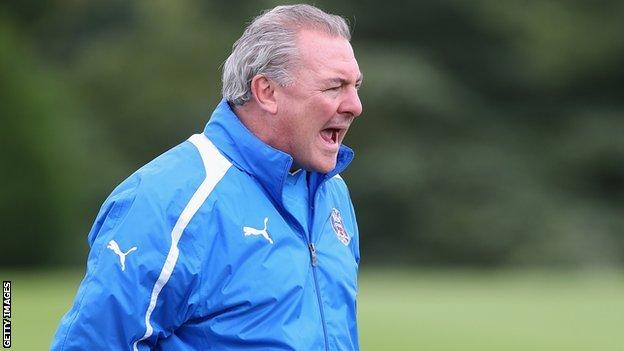 The voice of Bath head coach Gary Gold is being used to scare away a flock of birds that have taken residence at the Recreation Ground.
The club's groundsmen had stripped away last season's surface and replanted grass seeds, only for the birds to descend onto the pitch and eat them.
In an attempt to deter them, South African Gold has recorded a warning message to be played over the tannoy.
"It's worked a treat," said head groundsman Darren Ball.
"We'll keep on using it as long as the birds stay hungry."
Former London Irish and Newcastle coach Gold has been in charge at the Premiership club for a year.
A club spokeswoman added: "Anyone who has witnessed Gold's intensity first hand will know that when he tells you what he wants, you are left in no doubt.
"And, while the message isn't necessarily suitable for print, our feathered intruders seem to be getting the picture."
West Country neighbours Yeovil Town have adopted similar tactics, playing out bird of prey noises over their PA system and placing model hawks on each dugout in an attempt to scare creatures away from the Huish Park pitch.