Jeremy Guscott Q&A

By Jeremy Guscott
Rugby Union analyst, BBC Sport
Last updated on .From the section Rugby Union226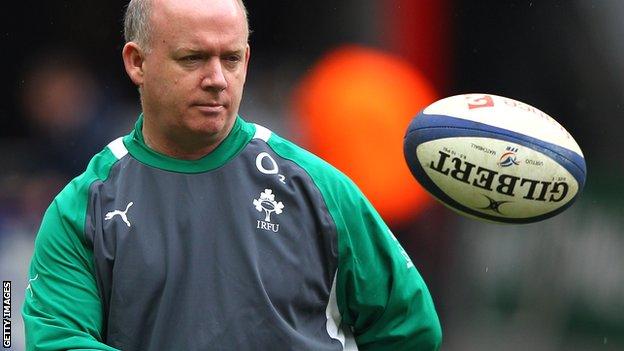 Among the topics Jerry discusses this week are:
- Who will win the Heineken Cup quarter-finals
- Which team he favours to win the Pro12
- The on-going civil war in Welsh rugby
- His possible Lions bolter for the tour of Australia
Jerry answers questions posted on the website at the start of every week - entries are now closed for this Q&A. This week's answers appear below.
Hi Jerry, what is Declan Kidney's legacy as Ireland boss? Did the team do as well as they should have done under his tenure? Thanks. Zippy
Hi Zippy, you couldn't fault Kidney's start with Ireland winning the Grand Slam, although there will be those that feel he inherited that team and didn't really have time to put his mark on it.
However, with the talent they have, to have only won one Grand Slam in the last decade must be considered a bit of an underachievement, in my opinion. His legacy will be that he brought new players like Simon Zebo, Craig Gilroy, Paddy Jackson and Darren Cave into the team - but a bit too late.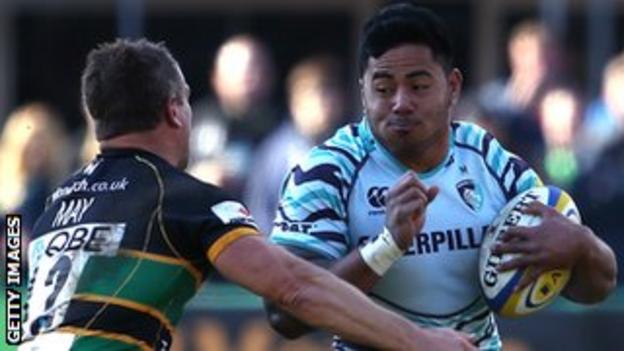 Hi Jerry, I'm incredibly nervous about Leicester's Heineken Cup trip to Toulon next weekend. Do you think we could actually come away with the win from France, on the back of the performance against Northampton, despite the massive opposition we face!? chayes030
Hi chayes030, of course a win is possible, especially off the back of such an emphatic win against Saints at the weekend.
However, statistics, which everyone knows I'm fond of, tell us that it's incredibly difficult for away teams to win in the Heineken Cup quarter-finals, and I have to admit I expect the hosts to win.
Hi Jerry, how do you see Munster v Harlequins going? Both teams are going into the game on the back of losses. And although Quins lost on Friday, we had seven or eight first teamers either rested or on the bench, and we still played some great rugby. Rugby Lad
Hi Rugby Lad, I would always favour the home team in quarter-finals - it's so tough to go away from home and win at this stage. Munster have great pedigree in this tournament and this away tie won't faze them in the slightest, but I favour a Quins win.
After Ulster's incredible performance against European champions Leinster at the weekend, would you have them as favourites against Saracens at Twickenham next weekend? Rob
Hi Rob, personally I wouldn't have them as favourites to win against Sarries for the reason given previously - namely that it's away from home. However, Sarries haven't got any real form in this competition over the years and Ulster have great recent form in the competition, having reached the final last year. So they know all about big European games.
Sarries have been building up for this match nicely, hitting good form at the right time. If the Londoners can hold their nerve it's their game, but Ulster will have massive belief and rightly so. I will go for another home win though.
Hi Jerry, last week you said you felt Leinster would win the Pro12. After the result at the weekend, have you changed your mind or do you still think they'll win it. SUFTUM
Hi SUFTUM, I still fancy Leinster to win the Pro12 despite losing to Ulster - they have too much quality. Ulster have a good run-in against the Dragons, Connacht and Cardiff Blues however, and may well be the team to beat.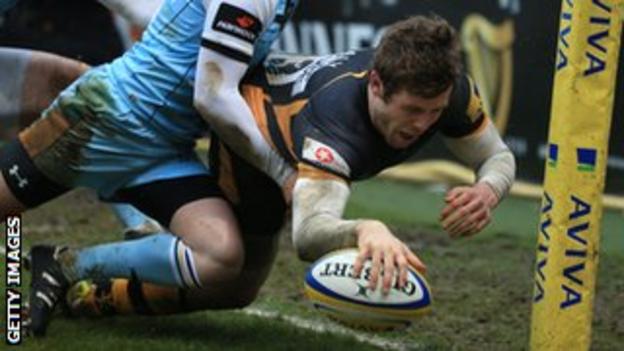 Hi Jerry, after seeing Wasps getting battered by Northampton's forwards last weekend, how do you think they will fare against an even stronger Leinster pack in the Amlin Challenge Cup on Friday? Also, do you think that Wasps can win the game purely on backline flair with the likes of Christian Wade, Tom Varndell and Elliot Daly running with ball in hand at the opposition? Michelangelo
Hi Michelangelo, Wasps have had a fairly hard couple of weeks, what with Saints and the Sarries pack battering them, but they should be used to it - and there will be no let-up with Leinster.
I would fancy Leinster because of their overall talent and pedigree, but Wasps at home are dangerous without a doubt, and if their backs get enough ball anything is possible.
Hi Jerry, I was just wondering whether you find the constant barrage of criticism directed at Sarries over the course of a season as amusing as I do. Top of the league, bonus point win away at Leicester, comprehensive demolition of Harlequins, comfortable victory at Wasps with half our side rested. Maybe other teams should learn how to tackle and scrummage too? StandUpForTheSaracens
Hi StandUpForTheSaracens, every team in the league would wish for the win success rate of Sarries. The general criticism is not of Saracens winning, but the style in which they do it, and people just have to get over it and deal with it.
I for one would just like them to cut loose a bit more because they have the players to do it, as they showed against Racing Metro away from home earlier this season - it was a match full of running rugby. We know they can produce it, but winning is what it's all about and I have managed to get over it, so good luck to Sarries.
Hi Jerry, I was baffled by the Northampton v Leicester score. I agreed with your prediction and thought Saints' power game would have smashed through the Tigers. Northampton's defensive line was invisible and their line-out was predictable and easily picked off.
Do they need to change their gameplan as teams will surely realise what has to be done to stop the driving mauls? Angus Lintern
Hi Angus, if you don't get forward dominance any team is going to struggle and Saints got out-gunned against a fired-up Tigers. When you look at that game Tigers had 80% possession, made 15 clean breaks v three, had 21 defenders beaten v three and 14 off-loads v seven. Saints also only had an 85% tackle success and you can't win games with those stats - unless you're Scotland.
Hi Jerry, what do you make of the latest in what looks to me as the Welsh Rugby Union vs the-rest-of-Welsh-rugby saga? Surely antagonising the regions can't be the smartest thing to do? Tran
Hi Tran, it's a very interesting situation, you get the feeling neither side trusts one another, which isn't a great starting point. Somehow both parties have to agree to agree and both parties must realise regional rugby is in danger of collapsing if agreements are not made soon.
Some great points were made by the guys on Scrum V at the weekend. The regions must come to terms with the fact they cannot compete with France on salaries - no-one in the world can. The WRU isn't exactly flush with money as it's having to pay down debt, but it has to acknowledge that players from the regions playing for Wales has helped the Union to increase revenue.
I think both are missing the crux of the matter and that's 'how do the regions get more supporters watching?' If the regions got gates like Irish counterparts Munster, Ulster and Leinster on a regular basis, they would be in a great position.
In terms of the players, central contracts would seem to be the most practical route to take, although there would be a need for even greater communication and understanding between the two parties.
New Zealand and Australia have no problems because they started that way but it would be harder for Wales to do it know.
You can see the problems that might arise and need to be navigated. What if Wales boss Warren Gatland doesn't want a player to play a game, but the regional head coach does. If both the WRU and the region are paying the player, who has the final decision?
Common sense should prevail, but there's not a lot of that around the WRU and the regions at the moment - and when it involves money there definitely isn't any common sense involved.
Mr Guscott, as I'm sure you are aware the Lions tour usually has a wildcard player, with limited experience, who is thrown in at the deep end. Can you see anyone playing in this weekend's Heineken Cup fixtures that might fit this mould? If not, does anyone spring to mind? I had Ospreys wing Eli Walker down as a potential for the wildcard jersey before he got injured.... hboyle
Hi, I really like the look of Jonny May at Gloucester. He has a real innocence about his rugby which should never be tampered with, he just plays what he sees, which is very refreshing. Steffon Armitage at Toulon might get a sniff if he has an absolute stormer against Tigers, but there's probably too much competition at seven, especially with Justin Tipuric playing so well.
Hi Jerry, I read this week that some people in Australia are saying they should drop one of the three amigos (James O'Connor, Quade Cooper and Kurtley Beale) because they cause too much trouble. Would you split them, and if so who would you drop? (Personally I think those three, along with France centre Wesley Fofana, are the most entertaining backs in world rugby, particularly Cooper). Will13
Hi, thankfully it's Robbie Deans's problem and he's more than capable of sorting them all out. He will be hoping he can because I agree with you; all those guys are incredibly talented.
No one player or group of players is bigger than the game and the sooner some players understand that the more comfortable they should be in rugby and life, although some never get that.
Sir Clive Woodward had a saying for players who could cause trouble, they were labelled 'Energy Sappers' and there isn't any room for them in a team.
Cardiff Blues are the latest club to reveal they are actively interested in a plastic pitch. What are your thoughts on the possibility of rugby in the northern hemisphere turning to a plastic alternative? Do you think plastic could have a significant part to play in the future of top flight rugby? Sarrie d_camel
Hi, if in the long run the injuries sustained on this type of surface can be proved to be no worse than natural surfaces I see no reason why a lot more teams shouldn't adopt the 4G pitch.
It's a better, cleaner surface that should allow for a faster game that is even more entertaining to watch.