Six Nations 2013: John Beattie believes timing is everything

By John Beattie
BBC Scotland
Last updated on .From the section Rugby Union37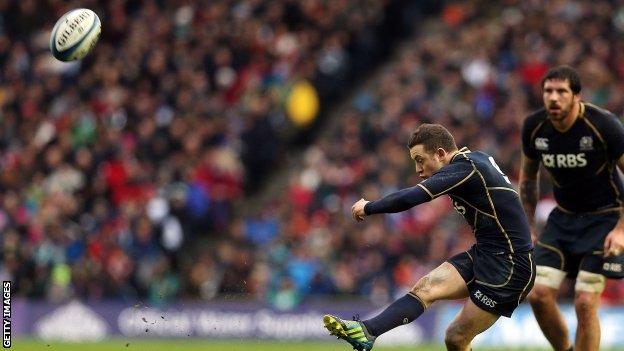 Why are Scotland playing France in Paris at a stadium out of town, with a kick-off time of 21:00 local time?
And don't get me started on Sunday Six Nations games. Or do you disagree?
Fans are short-changed: that's because it's fans who fund the sport, both directly by buying tickets to matches and indirectly by banking with certain banks; drinking certain alcoholic drinks; buying certain insurance products and paying certain satellite subscriptions.
Players' wages come from our money. It's always the consumer who funds things. Their money merely passes through other organisations to make it work.
But what of a nine o'clock kick-off? It's as barking mad as having breakfast at three in the morning, getting married in your eighties, or getting tackled at 22:30 on a Saturday night under floodlights.
Oh sorry, that's what will happen in Paris this weekend.
I don't know about you but I like going to my game in the afternoon, meeting up with friends afterwards and then talking about the match; preferably over a meal.
My late teens were the high point in my life when we'd get the train to Murrayfield and then head out afterwards.
Even later in life - I'm, ahem, in my fifties now - it's been great fun in Paris, Rome, and Cardiff; and Dublin and London.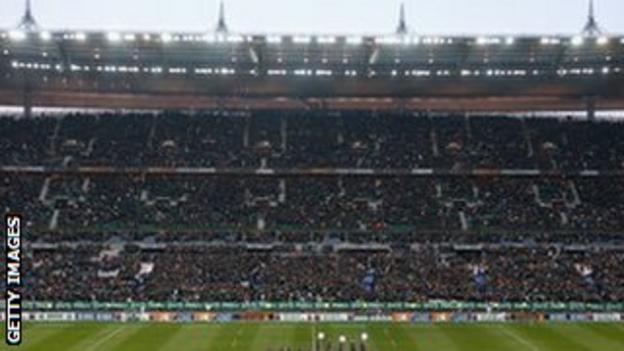 But that's just not possible this time. Getting to the Stade de France is a Himalayan trek in itself, and by the time the kilted hordes arrive back at their lodgings it will be midnight - at least.
Frankly, it would be the same in any city, and a nine o'clock kick-off at Twickenham would keep the bars of Richmond happy but can you imagine trying to get home to, let's say, Newcastle; or even Essex?
If you believe that part of rugby's remit is to inspire youngsters then this game will fail in that too.
Ten-year-olds should be seen and not heard, part their hair properly, and be in bed by nine at night. So they can't possibly watch the whole of this game.
Duncan Weir could be lining up a vital kick at goal but it will be: "Get to bed!"
As more and more live sport floods our TV screens and online feeds there are stranger and stranger start times.
Spanish football begins late, I see, but that's possibly because the locals are too busy promenading and they don't eat until midnight anyway. There's boxing at half eleven. Who's watching?
I can see the logic of having all the games of the final weekend on the same day, but why so late?
And let's turn our attention to Sunday games. I haven't met one person who thinks they are a good idea for fans.
Whether you believe in God, or not, Sundays are that bit quieter. Is that a good idea after a post-international soiree? Many people, not all admittedly, as these are hard times, go to work on a Monday too.
The counter argument may well be that Saturday night TV will be a peak audience. Scotland versus France, though, is on BBC 2.
Can we please get back to rugby matches on Saturday afternoons or early evenings?
Or maybe I'm just old fashioned?