Worthing Raiders spearhead Sussex rugby advance
By Rob Stevens
BBC London & South East Sport
Last updated on .From the section Rugby Union
In terms of the national rugby map, Sussex has been something of a backwater.
Maybe not for too much longer, however, with former Ireland flanker Kieron Dawson determined to drive the game forward in the county.
Dawson is head coach of Worthing Raiders, who currently sit on top of National League Two South.
He is positive about the club's ability to climb the rugby ladder, but also open to the idea of establishing a rugby franchise in the area to try and take Sussex into the rugby mainstream.
"We are the highest-placed Sussex club at the moment and I think this area needs a good rugby base. Worthing can be that.
"East Grinstead and Brighton are doing well and I think Sussex rugby is on the up at the moment," Dawson told BBC South Today.
The 38-year-old, who won 21 international caps, has been head coach at the West Sussex club since the summer of 2011, having taken over from former Wasps and England prop Will Green.
Worthing are closing in on a place in the third tier of English rugby for the first time since their formation in 1920 and have tenatative plans to move from Roundstone Lane to a new ground closer to the town.
However, Dawson regards the possibility of a franchise team being created as a possibility.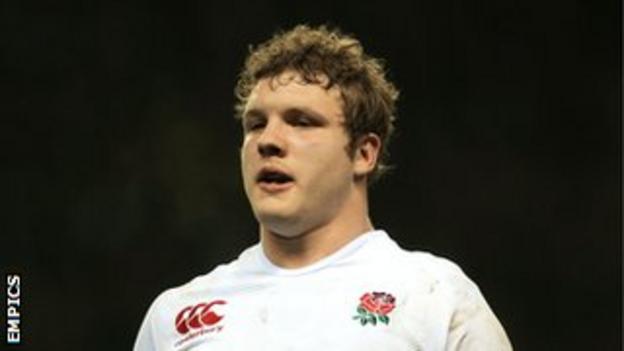 "Going forward, perhaps a 'super club' is the way forward," he said.
"South of London, there isn't a big rugby club and there is a quite a strong community down here."
Although not a hot-bed, there is a tradition of producing rugby talent in Sussex.
London Wasps and England lock Joe Launchbury spent time at Worthing after captaining the first XV at Christ's Hospital school, Harlequins and England prop Joe Marler began his career at Eastbourne RFC, while Brighton-born Joe El-Abd is playing in France following a successful spell at Bristol.
Launchbury says his time at Worthing was vital in his development as a player and led to the move to his current club.
"Perhaps it hasn't been a conventional rise, in terms of coming through an academy system, but it is one I am very proud of," he told BBC Sussex.
"I really loved my time at Worthing and playing in Sussex was great for my rugby.
"At the time, I didn't know where I was going or whether to take it on professionally or not. The guidance I got from my school, Worthing and Will Green was really important."
With Worthing currently seven points clear of second-placed Henley in National League Two South, having played a game more, Dawson hopes his side will be able to go on and seal promotion.
"It's an old cliché that you'd rather have the points on the board at this stage of the season," he said.
"We learned our lessons from last year. We were top of the league around Christmas and tailed off in that period afterwards.
"Experiences are only good if you learn from them. We know we need to keep playing rugby and trying to win games."
Should his side go up, Dawson is confident they will be able to cope at the next level.
"We have got to look historically at the clubs which have come through our league," he said.
"Ealing, Jersey, Old Albanians and Richmond are all doing well in the league above and we have had players from National One clubs join us.
"They think we are as good as most of the sides in that league. We are well equipped and the club is ambitious."
Launchbury, who played in all of England's Six Nations matches this year, echoed Dawson's belief that Worthing could hold their own at a higher level.
"I have still got quite a few friends down there so I am constantly looking up their scores on a Saturday," Launchbury said.
"The year after I played at Worthing I spent up at Rosslyn Park in National One.
"The jump in the league in terms of travelling is a big commitment but in terms of the squad, I think Worthing have one that could compete."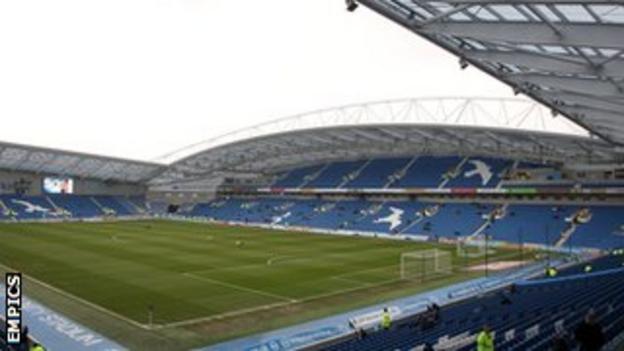 Meanwhile, Dawson believes rugby in Sussex could receive a further boost should Brighton & Hove Albion FC's Amex Stadium be chosen to host matches in the 2015 Rugby World Cup.
The ground, which opened in summer 2011, was named on the list of prospective venues by the tournament organisers last October.
"The powers that be are keen are at great pains to get the supporter base up, so it would be nothing but a boost for the area." Dawson said.
"I have got a six-year-old boy and when he goes to rugby on a Sunday morning there are hundreds of kids running around.
"We have some very good private schools down this way with Hurstpierpoint, Brighton and Eastbourne, so rugby is on the up."