Six Nations: Stuart Lancaster, the making of an England coach

By Tom Fordyce
Chief sports writer
Last updated on .From the section Rugby Union130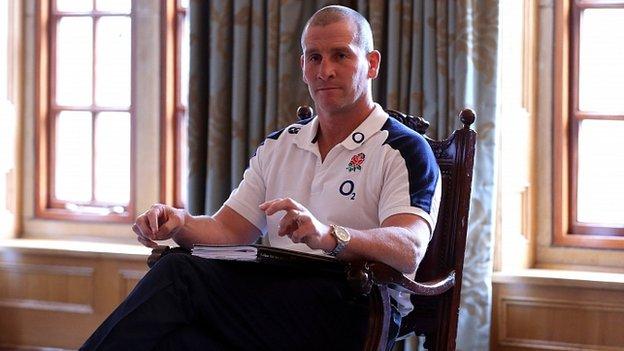 Fifteen months ago, he could have sat in the crowd at a Six Nations match unrecognised by all but his employers. Today, Stuart Lancaster names his England team knowing a win against Wales in Cardiff on Saturday would secure his country's first Grand Slam in a decade.
Coaches with far greater public profiles have failed to take England so close, so quickly. Men with far more experience of international rugby - as both players and managers - have struggled to make the same impact.
How has Lancaster got to this point? What makes him tick as a person, what drives him as a coach and what key characteristics are behind his remarkable rise?
This is the inside story of England's head coach, from the people who know him best.
The teacher
Growing up in the small Cumbrian village of Culgaith, a few miles east of Penrith, Lancaster was sent to St Bees, an independent school on the coast near Whitehaven. Among his PE teachers was Jeff Edgar.
"He was one of those boys who excelled at almost every sport he put his hand to," says Edgar, who taught at the school from 1966 until his retirement in 2000.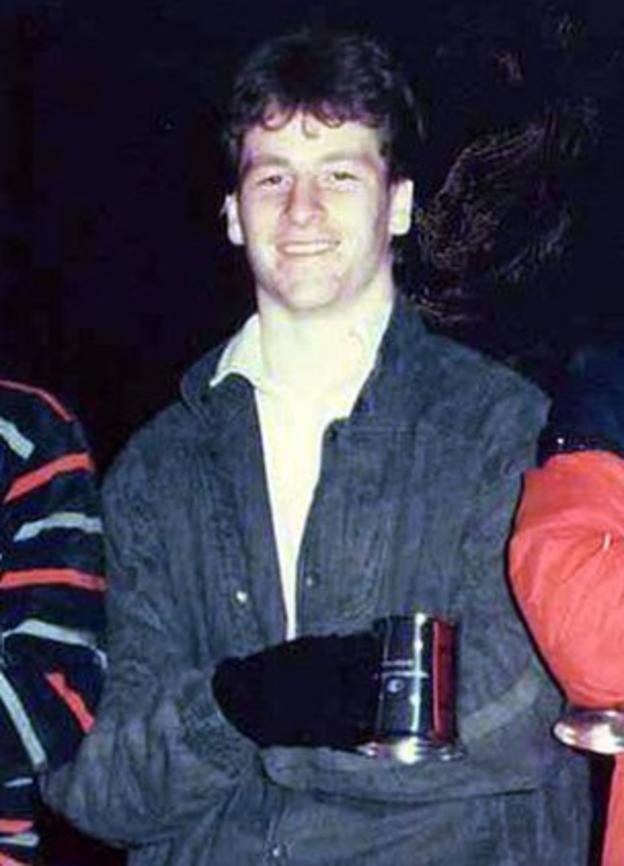 "He wasn't just a good rugby player, although he ended up as skipper of the 1st XV. He was a very useful opening batsman, good enough to score two or three centuries each season, and he captained that side too.
"He started in the front row as a hooker, because he wasn't that tall. As he got stronger, aged 15 and 16, he moved to flanker, and he would spend extra time out practising after lessons had finished.
"He was a good academic all-rounder, but sport was his obsession. It was a strong team that Stuart captained too - they went down to the Rosslyn Park sevens tournament in 1986 and won it, and the 1st XV were almost unbeaten in their 18 games.
"We were only a small school, with around 200 boys, but they beat far bigger schools around us like Sedburgh, Giggleswick and Lancaster Royal Grammar."
Edgar is not surprised that his former pupil has grown up to lead a team with a rather higher profile, adding: "He never had any problems with authority. He was part of the system, and he relished it.
"He was head boy for one year - that involved a lot of responsibility, organising the prefects, making speeches. He was a leader."
The college best mate
Leaving school, the teenage Lancaster headed to Carnegie College in Leeds to train as a PE teacher. His best friend there was Dan Eddie.
"We would talk about rugby the whole time," says Eddie, now director of rugby at Old Patesians RFC in Cheltenham.
"We gravitated towards Headingley rugby club. I played 10, Stuart open-side flanker. He wasn't your Neil Back type, scrambling around, but he was a great runner and had lovely hands.
"Even then you see the qualities of a good coach. His demeanour, manner under pressure, ability to plan and prepare and to explain - all those qualities were apparent."
The two men stayed in Leeds after graduating. When Eddie got married, to a woman in the same year at Carnegie as Lancaster's future wife Nina, his old mate became his best man.
"He was very well organised at the wedding," remembers Eddie, "but it was all done in a very empathetic way.
"He did a great speech - well planned, well executed - but he's very honest and loyal, and he'd never give anything away if there was something someone didn't want to hear.
"Stuart rarely gets emotional. He gets excited about stuff, but he's a very rational man, straight down the line."
The pair began their coaching careers together with Yorkshire Under-16s. In the team was Danny Care, the scrum-half Lancaster would go on to pick for both Leeds and England.
"He's always been highly organised but quite fluid," added Eddie. "It was the same when he first started coaching rugby; he would be keen on certain drills, but could go with it if the plans change.
"There's no arrogance with Stuart. What you see is what you get. He keeps himself grounded."
The academy player
While teaching PE at Kettlethorpe High School in Wakefield, Lancaster continued to play rugby for Leeds RUFC, who had formed from a merger between Headingley and Roundhay.
The first man in club history to notch up 100 appearances, the future England coach actually played his only representative rugby - through his Dumfries-born mother - for Scotland Under-19s and Under-20s. His team-mates included future international stalwarts Doddie Weir and Graham Shiel.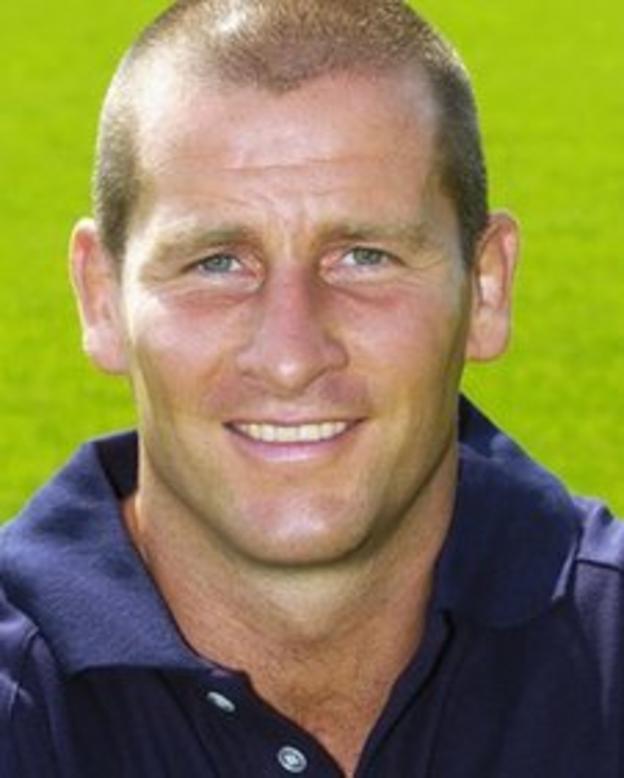 Lancaster's playing career came to an end aged 30 when a teenage Tom Palmer - who would go on to play under him for England - hit a tackle-bag he was holding, tearing his hamstring off the bone. Put in charge of the Leeds academy, he began working with the club's young players, among them the 15-year-old Rob Vickerman.
"As a player, he understood what I needed to do to improve," says Vickerman, now England Sevens skipper.
"He was able to sum up the technical, tactical and physical attributes of each player. I was a pretty small open-side, but he knew I had good skills, so he told me I should switch to centre.
"It came out of the blue - if Neil Black could make it as a seven, I thought I could too - but he made it work: 'This is what you need to do, this is who you need to speak to, these are the gym weights you need to do'.
"When you're 15, to have someone give you a plan and outcome of where you want to go makes you grow massively as a player and character."
Lancaster, yet to coach an adult team, began putting in place the principles that he still uses with England today.
"He set criteria that you had to bring to the team: you had to be courageous, have tenacity, and have physical abilities. If you're being told aged 15 that you need those in every training session, and if you don't display them then you're not good enough, it never leaves you.
"The biggest strength of Lanny as a coach is that he knows where his limits lie. He will surround himself with people that he trusts, and he will do a lot of his speaking through key characters in the team and set-up.
"The only person I can relate him to is Simon Cowell. He has the same kind of charisma.
"The biggest frustration I had when he first got the England job was with those who wrote him off at the start. Stuart hasn't changed anything in what he's doing - he's just had time to get others to buy into it."
The boss
When Leeds, by then known as Leeds Tykes, were relegated from the Premiership in 2006, high-profile director of rugby Phil Davies and the club's big-name players like Justin Marshall and Iain Balshaw all departed in quick succession.
With just six first-team players at the club, chief executive Gary Hetherington decided to promote from within. Lancaster had his first top-flight job.
"When he took over here we were in some turmoil," remembers Hetherington.
"Some thought we needed a really experienced coach, but in Stuart we had a man who had been in the club for a long time as a player and who had done an excellent job with the academy.
"We needed a change of policy, and he turned things around very quickly. He is very professional and structured, and he quickly put everything in place, instilling a new culture and a lot of confidence."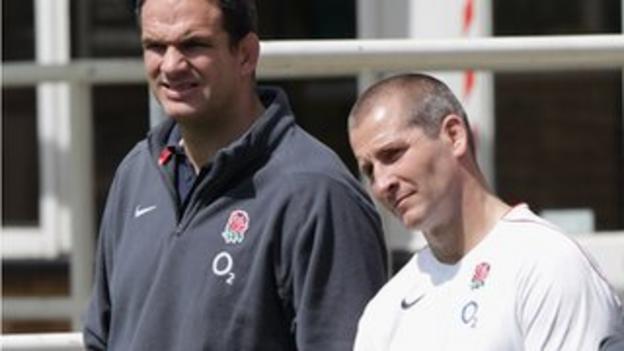 In Lancaster's first campaign in charge the club, re-named Leeds Carnegie, were promoted, losing just four matches all season.
"He has a thoroughness about him, a self-confidence," says his old boss. "He is an excellent planner.
"His school-teaching background helps - his work is always organised and structured - but often those sort of coaches can lack feel and flexibility. Stuart is one of those who has the rare combination of both, and that's crucial.
"There's no bull with Stuart. There are no fancy clichés or jargon that bamboozles public and players. He will give someone a chance, but if the player doesn't take that opportunity, he lets them know about it."
Lancaster's second season, run on a tight budget, would not end so well. The club were relegated back to National Division One. But Hetherington places little blame on his head coach.
"The Leeds experience was a really good learning curve for him," he said. "Some things worked for him, others didn't, but we were the breeding ground that gave him the experience to cope with a higher level.
"It was a pressure situation after promotion. We were favourites to get relegated, but our budget was far smaller, and we were pretty competitive in the vast majority of games."
The England player
Danny Care has been coached by Lancaster for longer than perhaps any other player - first with Yorkshire Under-16s, when Lancaster picked him out of the West Park Bramhope side, then the Leeds academy, into the full Leeds first XV and now with England.
"It's a bit strange, looking back to when I was 15 and he was telling me off for being late and making me go on the rowing machine to do fitness stuff," says Care, who will be part of the match-day squad in Cardiff this weekend.
"But it shows what sort of bloke he is. He's one of the most driven people I've ever met."
Lancaster likes to refer to a diagram he calls the "pyramid of success". At the peak is technical and rugby excellence, but the next two layers comprise only what he considers essential personal qualities: self-belief, toughness, self-control, hard work, enthusiasm and honesty.
"Even back then he would have wanted this job as England head coach, and he would have made it his aim," says Care.
"He might never have thought he would have it this soon, but it shows how hard he's worked."
The advisor
Kevin Bowring is a former Wales coach who for the past 11 years has been the RFU's head of elite coach development.
Throughout that time he has acted as what he calls a "thinking partner" for Lancaster, discussing ideas, working on his methods, developing for him a support network that also includes Bill Beswick, the sports psychologist who worked closely with former England football manager Steve McClaren.
"When I first met him, when he was running the academy at Leeds, the thing that stood out was probably his hunger for learning," says Bowring.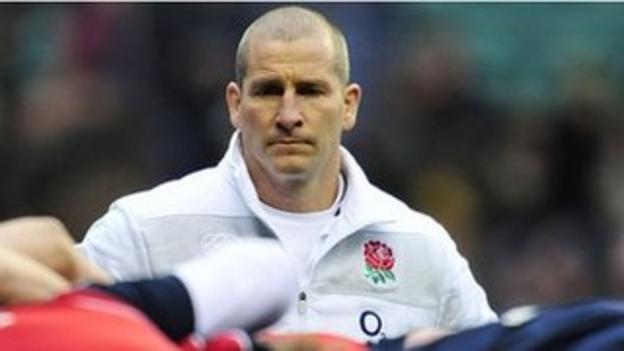 "I believe one of the key attributes in a coach is emotional intelligence - your self-awareness, self-management and management of others.
"Stuart is aware of both his strengths and the things he needs to work on. He is experienced as a coach. Has he coached or played at the very top end? No. Does that matter? Not necessarily.
"He knows what makes high performing teams. He has complemented his skills with those of the coaches he has appointed around him. And he is voracious in his appetite for work. We have to tell him to slow down and spend more time with his family."
Bowring does not believe that defeat by his old side on Saturday should alter perceptions of the job Lancaster is doing.
"He knows this team has enormous potential. Is it a straight climb upwards? No. There will be plateaus and dips, but the trend will be upwards.
"He manages his emotions well. He has good planning skills, because nothing happens by chance. And he knows that in sport if you stay still you get overtaken.
"To get the best out of the modern player, you have to care about them. They will respond to that. He also cares about responsibility, and wants responsible decision-makers on and off the pitch.
"I will say once a year, what will make you better in your job? He will usually say more time.
"There is still lots to do. But whatever happens from now on, he has done a remarkable job in bringing through such great change since the World Cup."