What is next for Gavin Henson's rugby career?
By Gareth Roberts
BBC Sport Wales
Last updated on .From the section Rugby Union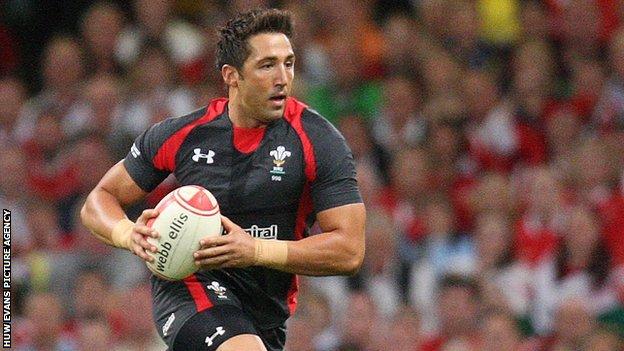 When he arrived at Cardiff Blues in October 2011 following short stints at Saracens and Toulon, former Osprey Gavin Henson emphasised his desire to make his new employers happy.
"I wanted to play back in Wales and I'm glad of the opportunity that Cardiff Blues have given me," Henson said at the time.
"I just want to do everything I can to make them happy and enjoy my rugby. I'm glad I've signed here."
A little under five months later and his career is on the line after his sacking by the Blues following the latest off-field incident to hit the headlines.
Henson apologised for drinking and "behaving inappropriately" on an early-Saturday morning flight from Scotland to Cardiff, after the Blues' match against Glasgow Warriors on Friday night.
The 30-year-old was suspended on Saturday and sacked on Monday lunchtime.
Chief executive Richard Holland said: "The Cardiff Blues management have discussed the matter at length but have acted swiftly since the incident occurred on Saturday morning."
"Gavin admitted himself that his behaviour was totally unacceptable and the immediate termination of his contract sends out a clear message that behaviour like that will not be tolerated at the Blues."
At the same time, the airline, Flybe, announced a six-month ban on Henson flying with them.
Controversy has dogged Henson throughout his career.
His autobiography, published in the wake of the 2005 Grand Slam in which he played a starring role, upset Test team-mates to such an extent that he apologised in person to them.
He admitted in the book to vandalising the toilets at a post-tournament celebration held at a sponsor's venue, fearing arrest at the time.
On the field he became synonymous with performances that drew gasps of admiration, the Welsh Slams of 2005 and 2008 among them.
At other times, his displays have prompted howls of derision, the 2006 defeat against Ireland an example that led Henson to display another trait - searing honesty.
In an interview with Scrum V, he admitted feeling "suicidal" in the wake of that display in Dublin and, while unafraid to criticise others, he has also been openly self-critical.
But amid a near two-year sabbatical that started because of injury and which continued following the break-up of his relationship with entertainer Charlotte Church - the mother of his two children - Henson's stock among rugby fans the world over fell to its lowest ebb. Until perhaps now.
Henson has cemented himself in the United Kingdom's celebrity firmament with appearances on such shows as Strictly Come Dancing, 71 Degrees North and The Bachelor.
In the week building up to the latest incident, 2005 British and Irish Lion Henson was linked with a part in a film alongside Sir Anthony Hopkins.
While his burgeoning off-field career causes ire in many sporting conversations, Henson's flirtations with unsavoury moments have cast a different shadow over his progress in life, on and off the field.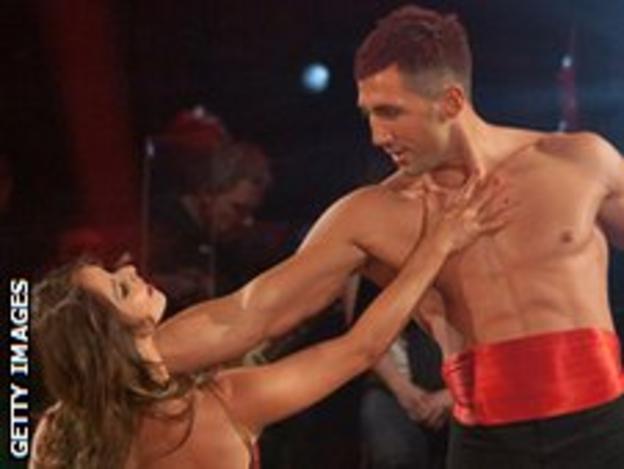 In 2007 he scored all the points in the Ospreys' 19-8 Heineken Cup win at Harlequins, only to be at the centre of some critical headlines following a train journey back to Wales from London after the match.
In October the following year, Henson accepted being banned by the Ospreys for two games for a breach of internal discipline.
While at Toulon in 2011, he was suspended for a week following an off-field incident, but when he left at the end of that season the French club cited Henson's possible Wales involvement for his departure.
Henson returned to Wales with the Blues until the end of the 2011-12 season in an attempt to rekindle his rugby career and live close to his children.
But his career is now at an unfamiliar, if to some, predictable, crossroads with one former Wales captain, Gwyn Jones pondering: "Who's going to sign this guy who's 30, who hasn't played well for four years and he's going to come with a whole load of baggage?"