Craig Bonds excited at new Redruth coaching team
Last updated on .From the section Rugby Union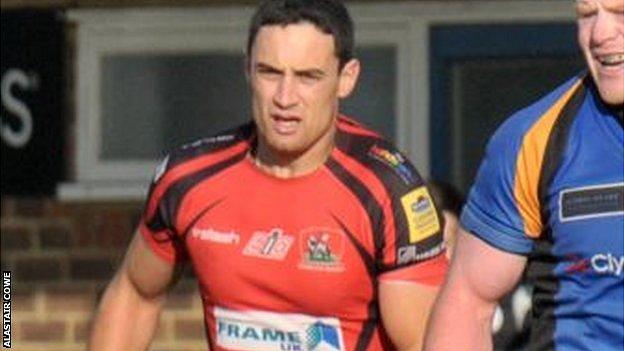 Redruth captain Craig Bonds says he is looking forward to working with the club's new coaching staff next season.
"The guys coming in have got new ideas and fresh ideas and that's an exciting change," Bonds told BBC Radio Cornwall.
Edwards to his coaching staff earlier this month.
"Adrian and his team won't start fully until we finish our season which is right and respectful for the current staff.
"It's an exciting time for next season," Bonds added.
But the 32-year-old, who has spent his entire career at the Rec, says he will be sad to see Penberthy leave the club.
"You can't replace David, I'll be the first to say that.
"For some of us he's been like a father figure for the team, he's such a senior guy here, we've worked with him for 10 years and a lot of the boys have grown up with him.
"We've spent a lot of time together at the club and we can't replace him."