Danny Care is dropped by England for Six Nations campaign
By Alastair Eykyn
BBC Sport rugby union commentator
Last updated on .From the section Rugby Union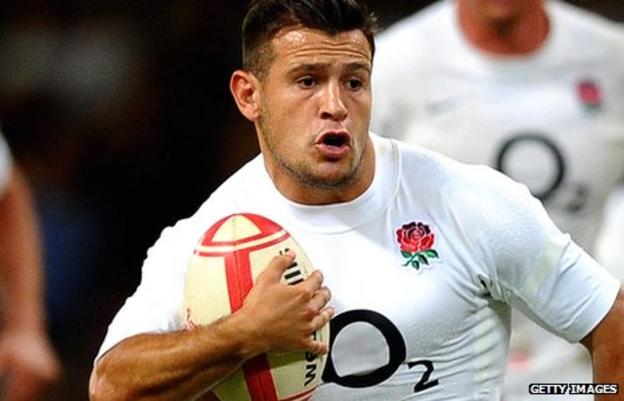 England have dropped Danny Care from their forthcoming Six Nations campaign after he was charged with drink-driving following an incident in the early hours of New Year's Day.
"I made a bad decision and need to take the punishment," said the scrum-half, 25, who has won 32 England caps.
Three weeks ago he was reprimanded by England coach Stuart Lancaster after an .
And Lancaster described the latest incident as "completely unacceptable".
The interim England boss confirmed he had met Care and informed the player that he would not be considered for the Six Nations.
"When we feel he can be trusted to behave appropriately on and off the field then he will be reconsidered for selection," added Lancaster.
Care, who is is due to appear in court on 16 January, because of a toe injury.
He scored a try for Harlequins in their 11-9 victory against Exeter on 31 December, but was arrested in the early hours of the following morning and found to have approximately twice the legal amount of alcohol in his system.
The scrum-half added: "I have decided not to contest the charge as I want to bring this to a close swiftly rather than have it hanging over my head for a year or more.
"I am devastated not to be selected for the Elite Player Squad for the Six Nations as I felt I had been playing near the top of my game with Quins.
"Quins and Stuart [Lancaster] have been very supportive and I totally accept their sanctions.
"I have made a couple of stupid decisions in the past weeks. I can only hope for the chance in the future to prove those decisions were the exception not the rule."
Harlequins director of rugby Conor O'Shea told BBC Radio 5 live: "I think Stuart has done the right thing and I support the RFU completely and entirely."
O'Shea said that Care's behaviour was "inexcusable" but added that Harlequins would support a player who he described as a "really, really good guy".
"He made a very, very bad decision and, on top of one a few weeks back, he's going to pay a very, very high penalty," O'Shea added.
"He has been tainted and brings that on himself. He's not trying to hide behind anything. He's fronted up very quickly."
Last month, Lancaster, who nurtured Care's development when in charge of the Leeds academy, was named interim England coach for the Six Nations, which begins on 4 February.
He replaced Martin Johnson, who stepped down following a disappointing World Cup which saw England eliminated at the quarter-final stage and beset by
Asked if he was a disciplinarian when he took over, Lancaster said: "I am. I do believe that behaviour shapes performance and the environment. We want to make sure there are clear ground rules and clear non-negotiables."