Jonny Wilkinson a 'rugby immortal' says Jeremy Guscott

By Jeremy Guscott
Ex-England and Lions star
Last updated on .From the section Rugby Union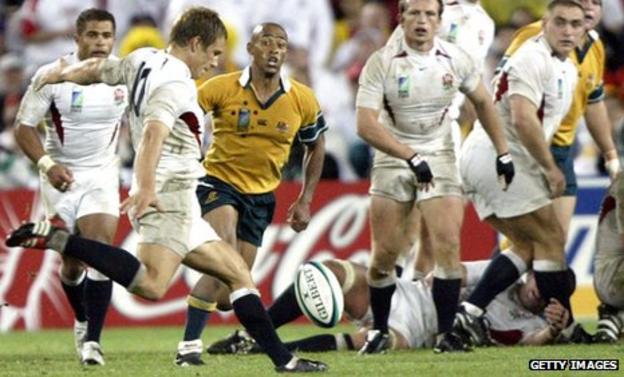 Jonny Wilkinson will go down as one of the greatest rugby players ever, not just for England but in the world.
His defining moment will always be the 2003 World Cup final, when he landed the winning kick deep into extra-time.
He dropped that goal under so much pressure and showed such composure. It was struck so sweetly and was never going to miss.
The measure of a man in a situation as pressured as that it is whether he delivers. And he did. There's no better way of proving you are a great player.
The guy was world class, the best in his position at that time. When he dropped that goal to win the World Cup for England, he became a rugby immortal.
His performances were never less than the best he could produce and England were fortunate to have him.
Fly-half is such a high-pressure position but you always felt Jonny would deliver.
He retires with 91 England caps, a total that would have been so much more if it hadn't been for the injuries that ruined the middle part of his career.
Jonny was the second youngest player to make his England debut and I remember when he first appeared in the England camp as a shy 18-year-old.
We all had a bit of a giggle as he arrived with his mum and dad, who helped carry his bags up to his room.
When a real youngster turns up, you always wonder what the story is. It's a major step up from being a prospect with potential to being an international player but you could tell as soon as Jonny started training that he was definitely the real deal.
I'll always remember playing against Newcastle early on in his career. I got tackled and thought I'd been hit by two men because it was so hard. When I looked up, it was just Jonny stood there on his own.
I thought 'wow, what great defence this kid has got'. He was to go on and prove that time and time again. He's definitely the best defensive number 10 the game has ever seen.
He was obviously so much more than that, though.
He was incredibly consistent in the standard of his performances - and that is a tribute to his application and mental strength.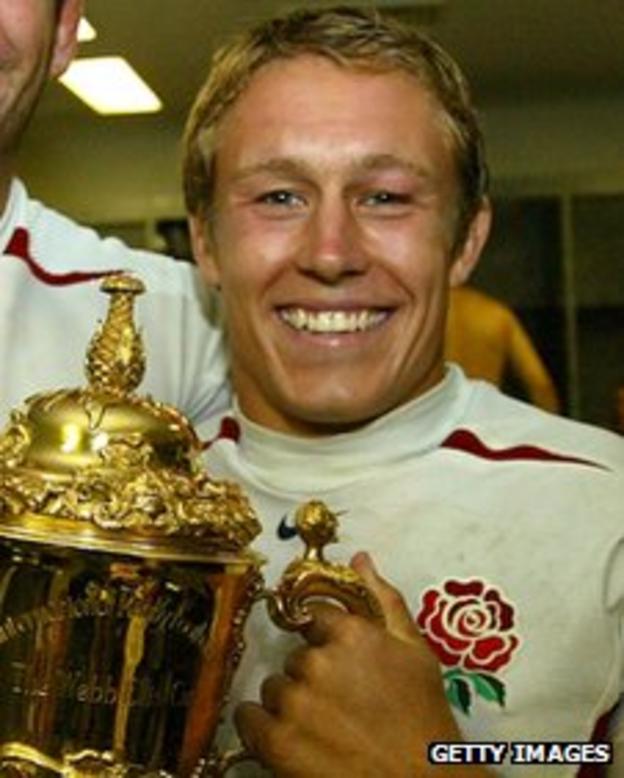 If you take away the recent rugby World Cup, when he was well below his usual standards from the kicking tee, he is one of the best goal kickers ever.
He could also kick out of hand with both his left and right foot, while his distribution was first class as well.
He was never the greatest runner but he had his moments. That fantastic individual try he scored when he chipped and regathered against New Zealand in 2002 showed what he could do when he backed himself.
Every side that played against England knew that if they conceded a penalty they were looking at conceding three points. That gave England an edge.
His intense focus is well documented. I felt he sometimes put so many demands on himself that he would become over-conscious, which could restrict his footballing ability, but it was that drive that helped him become the player he was.
What you saw is what you got with Jonny. I can't imagine anyone would have anything unfavourable to say about him.