Warriors will progress without Gray, says coach Sean Lineen
Last updated on .From the section Rugby Union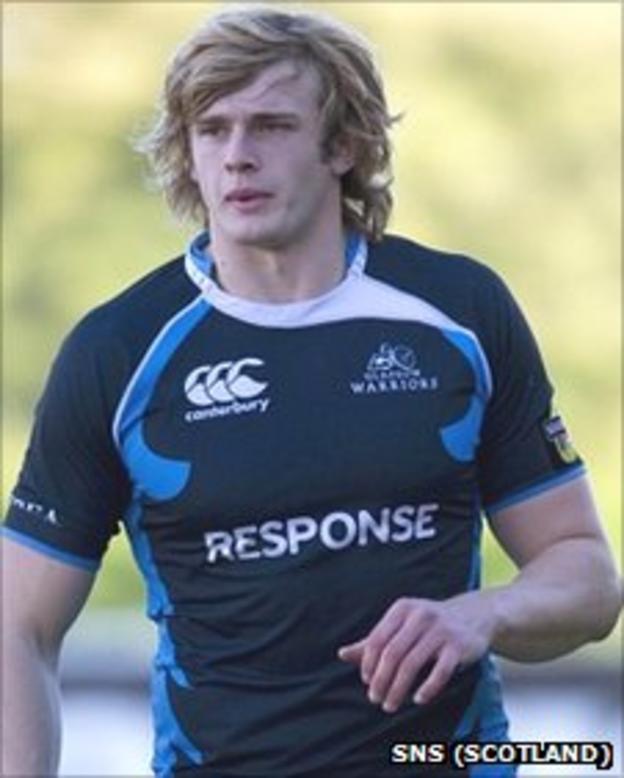 Glasgow Warriors coach Sean Lineen insists a "massive effort" was made to keep Scotland lock Richie Gray, who has opted to join Sale Sharks next summer.
But Lineen made it clear that he believes the club's future is rosy, even without the international star.
"We're not a one-man team. The show goes on. There was a massive effort put in by everyone at Murrayfield and at Glasgow to keep him," said the coach.
"But we are looking to strengthen. We are not just standing still."
The 22-year-old Lineen will move to England's top flight in June after four seasons in Glasgow, describing his decision to move as "the toughest I've ever had to make".
"We did everything we could," continued Lineen. "But it's a decision the player makes, you have to respect that.
"In terms of what was on the table, the SRU worked hard to keep him.
"It was a decision that he made - he thought long and hard about various aspects of his career, what shop window he wanted to be in.
"It's a tough one, but we'll move on. We can't keep everyone.
"In a small country like this, when a player like Richie comes along, he's going to get a lot of interest: that's professional sport.
"This is his fourth season here with us. We would love to have kept him for longer.
"We discovered him four seasons ago roaming around in second-team rugby in Glasgow. I think we could offer him a lot in Glasgow."
The Warriors coach scoffed at the idea that Gray might hold back in matches now that he has agreed to a switch of club.
"Not a chance," said Lineen. "You'll find that players that do worry about injury are the ones who get injured.
"Rugby is such a high contact sport now. You've got to be used to the collisions and look forward to them. Richie is keen to play."
While pointing out that Glaswegian Gray will play a major part for the club for the remainder of this season, Lineen also was bullish about his team's ambition, as indicated by the two-year extension signed by stand-off Ruaridh Jackson last month.
"We are looking to strengthen our side in the next few weeks and months you will see there are other signings coming in," the coach added.
"We've signed six youngsters, including key signings like Duncan Weir and Rob Harley."