Ireland to play three Tests in New Zealand in June
Last updated on .From the section Rugby Union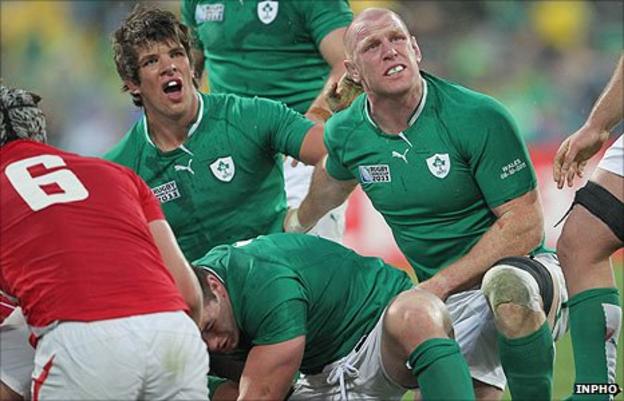 Ireland will play three Tests against New Zealand in June, one of them at a new stadium in the earthquake-damaged city of Christchurch.
The 16 June match will be played at a renovated Rugby League Park which will be home to the Canterbury Crusaders during the 2012 Super 15 tournament.
AMI Stadium, the regular Test venue in Christchurch, was severely damaged in the earthquake which killed 182 people.
Ireland will also play in Auckland on 9 June and Hamilton on 23 June.
New Zealand will have six Test matches at home in 2012, hosting Australia, South Africa and Argentina in an enlarged southern hemisphere series.
The new Rugby Championship, which replaces the Tri-Nations series, will take place in August and September.
New Zealand will play Australia at Auckland's Eden Park on 25 August, giving the Wallabies another chance to break their 25-year losing streak at the stadium which hosted the World Cup final, and also where Australia lost their semi-final.
The Argentina game will be in Wellington on 8 September and South Africa will play at Dunedin's new indoor stadium a week later.
New Zealand Rugby Union chief executive Steve Tew said local fans would welcome the series against Ireland, who went out to Wales in the World Cup quarter-finals, after beating Australia in their pool.
"Ireland really set the tournament on fire and it will be great to have them back in New Zealand next year," he said.
"It is particularly special that they will play in Christchurch at the redeveloped Rugby League Park, the first Test match in Christchurch since the Canterbury earthquakes."