Exeter Chiefs head coach to complain about referee
Last updated on .From the section Rugby Union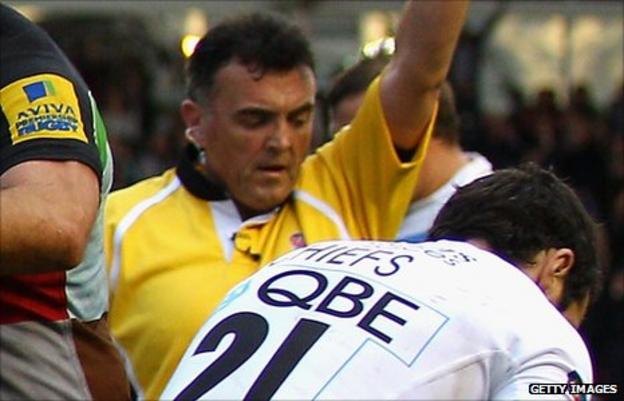 Exeter Chiefs head coach Rob Baxter is to complain about referee Sean Davey, who officiated their 19-13 defeat at Harlequins on Saturday.
Baxter was unhappy with Davey's handling of the scrum and breakdown in the first half, as Exeter failed to convert chances near Quins' try-line.
"I'll go through the channels," Baxter told BBC Radio Devon.
"It is difficult because you have got to be very careful what you say about match referees."
He added: "[We'll see] whether that will ultimately lead to getting somebody in to explain things because things are happening differently to how I think they should go."
But Baxter said that his side should have done enough to win the game.
"Most of the stats in the game will say we should have won," he said.
"The endeavour to actually win the game was there with us.
"We did have at times pressure five metres out that we didn't convert, we've got to look to get that better.
"We're looking at things that we can control and how we can get them better."