Redruth fail to pay players after £40,000 deficit
Last updated on .From the section Rugby Union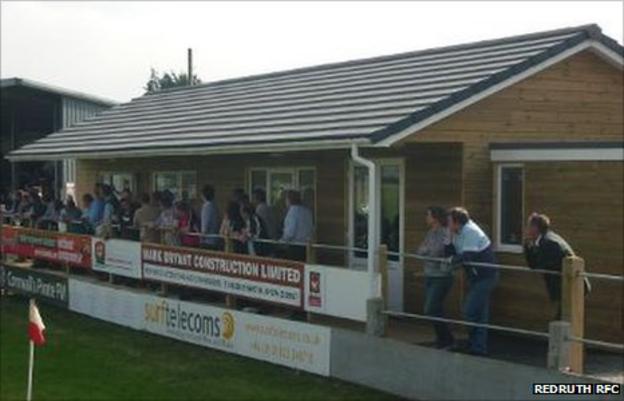 Redruth have not paid their players all of their September match fees as they struggle with a £40,000 deficit.
The club's accounts showed a £40,000 profit last season, but that is due to an £80,000 valuation on a newly-built hospitality suite.
They intend to launch a player's fund to encourage supporters to contribute to the match fees they pay their squad.
Director of rugby Dave Penberthy told BBC Radio Cornwall that non-playing creditors have had to take priority.
"We were able to establish reasonable payment plans with them but I think you get to a point where enough is enough and I think what we want to do as a club is move forward and prioritise those creditors payments.
"With that comes other areas that are going to take a hit and unfortunately the situation at the moment is that we've not been able to settle in full the players September match fees and it's looking very difficult for the remainder to pay it out of the main club funds," he said.
But Penberthy hopes that the current crisis will ease as the year draws to an end.
"I have every reason to believe that we'll get through this.
"The critical two or three months are the two or three months that we're in now and I hope that once we get to Christmas time things would begin to ease off a little bit," he said.