Northampton Saints' Hartley warns against complacency
Last updated on .From the section Rugby Union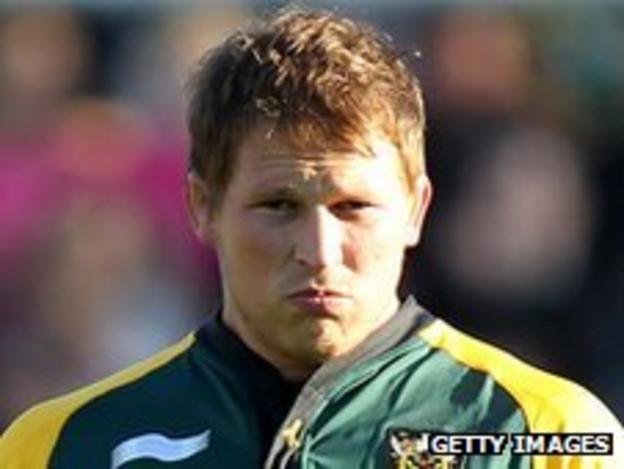 Northampton Saints' Dylan Hartley has warned that results will not come easily, even with the international players back from World Cup duty.
Hartley told BBC Radio Northampton: "We fielded a fairly strong team, and - no disrespect - they put out a weakened side and put up a hell of a fight.
"Just because we've got a full squad back, it doesn't mean we're just going to walk out there and win games."
Hartley added: "As was shown [against Ospreys], you've still got to play well and I think we need to clue in a bit next week."
Saints next entertain Newcastle Falcons in the Aviva Premiership, looking to improve on their 9th place in the table.
"The league is your bread and butter.
"We're going to address [getting] the numbers to rucks - we're a bit individual at times and that's where they got a chance to steal the ball.
"We need to cut things like 50/50 offloads out of our game and play a bit more direct."