Leeds Carnegie's James Tincknell back for season start
Last updated on .From the section Rugby Union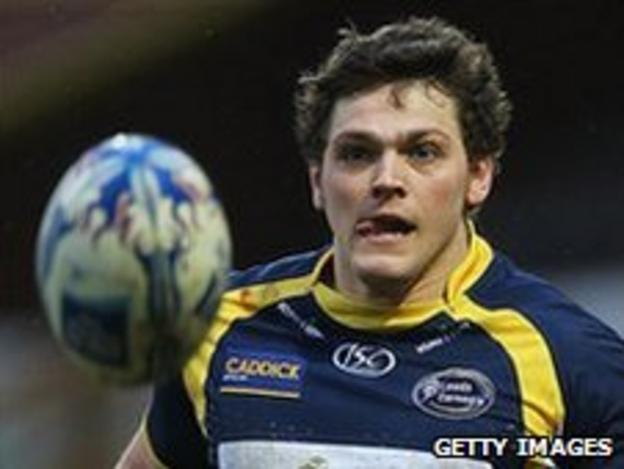 Leeds Carnegie's James Tincknell believes he will be back for the start of the Championship season, just months after a life-threatening car crash.
Now just five months on, the 22-year-old, who joined Leeds from Wharfedale last year, is already back in training.
"I'm feeling good now and feel I can be ready for the start of the season," Tincknell told BBC Radio Leeds.
"I saw a specialist a couple of weeks ago.
"He said not to start contact training again to the middle of August, but I still think I should make the start of the season.
"It's just about getting stronger and fitter and I feel better every week now. It's a slow, frustrating process, but I'm getting there.
"I lost five stone while in hospital but have put six stone back on in my first three months back training."
The crash cruelly cut Tincknell's debut season in professional rugby union short.
But his attitude and fight to return to the sport led to him being rewarded with a bravery award at the Rugby Players Awards earlier this year - and he is now planning to make up for lost time.
"I can still do everything now that I could do before the crash. I'm very lucky to have no long-term effects," he said.
"I know I've been given a second chance and I'm determined to take it with both hands.
"I have a real passion to do as well as I can and get to as high a level as I can and this just pushes me on."