Jeremy Davidson is appointed head coach of French club
Last updated on .From the section Rugby Union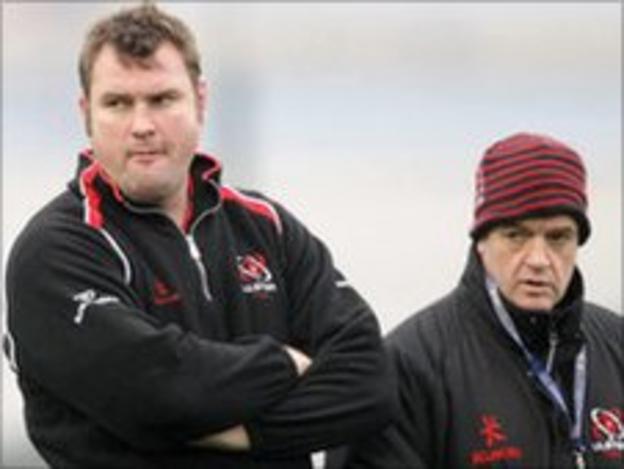 Jeremy Davidson has been appointed head coach at French Division 2 club Stade Aurillacois after leaving his backroom role with Ulster.
The 37-year-old former Ireland and Lions player will take over from Pierre Henry Broncan.
Davidson said that he was "very excited about the appointment".
"Despite several departures from the squad, I am confident that the new playing staff will progress together to form a competitive team," he added.
"I would like to thank Ulster Rugby for their support during this time."
Earlier this week, Ulster confirmed that Davidson would be leaving his assistant coach's role after two years in the position.
Ulster director of rugby David Humphreys thanked Davidson for his contribution and wished him well for the future.
The former Ireland and Lions player's future with the Irish province had been the subject of some speculation in recent weeks.
Davidson added substance to the speculation last weekend by saying on his Facebook account, "A new start!! Au revoir".
After injury ended his playing career, Davidson coached Dungannon and Castres before becoming part of the Ulster coaching staff in 2009.
Davidson was forwards coach during Brian McLaughlin's reign.