Melbourne Rebels "lose confidence" in Danny Cipriani
Last updated on .From the section Rugby Union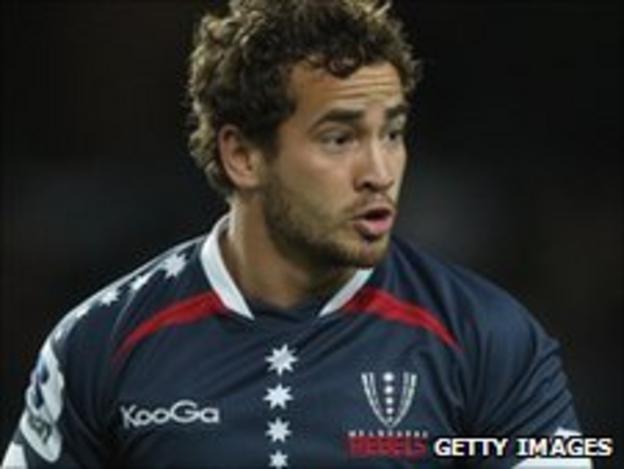 Melbourne Rebels chief executive Ross Oakley says the club have "lost confidence" in former England international Danny Cipriani.
The move follows a series of off-field issues involving the 23-year-old.
Cipriani "stood down" for Friday's defeat by Queensland after breaking an agreement not to stay out late after a match the week before.
On Sunday, he was left out of the club's touring party for two Super 15 games in South Africa.
Club management say they support the decision to omit him from the tour.
"The playing group and management have lost confidence in Danny after the latest in a series of off-field breaches of the team's behavioural standards," said Oakley.
Cipriani became Melbourne's first major signing for their inaugural season in Super 15 and had hoped to revive his England career, having reportedly fallen out with national manager Martin Johnson.
But in February, the former Wasps star was fined by the Rebels for taking a bottle of vodka from a nightclub bar without paying.
Cipriani had promised he would stand down for "an appropriate period of time" if he breached team disciplinary protocols again and did just that after staying out late following the loss to the New South Wales Waratahs in Sydney on 30 April.
But Oakley added: "Danny also chose to stay out late again the night after the incident in Sydney, and did not attend training the following day.
"Management is addressing these issues with Danny and we support the decision to not allow him to join the tour to South Africa."
But Richard Kingi, who also missed the game against the Reds for the same breach of discipline, has returned to the squad.