Chris Stirling backs Pirates to perform in play-offs
Last updated on .From the section Rugby Union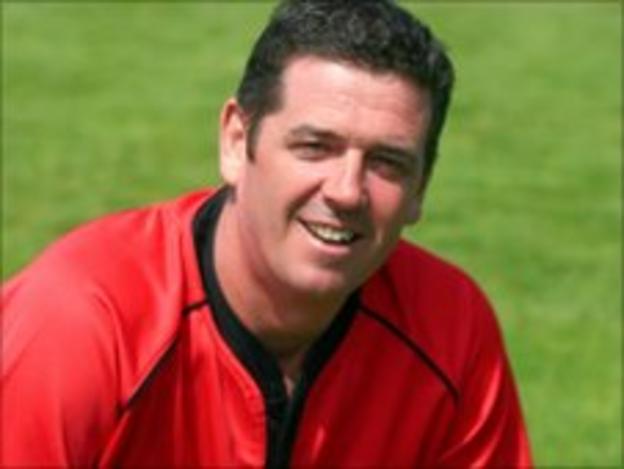 Head coach Chris Stirling insists Cornish Pirates' inability to be promoted will not hamper their performance in the play-offs.
Stirling told BBC Cornwall: "We knew at the start of the year that promotion was not an option for us, so we're not going to feel let down.
"The team set their goals on developing and just being the best we can be."
He continued: "The other thing is that next year there is a possibility that maybe there could be the option to achieve Premiership status if we win the Championship.
"For a team to go to a final this year and learn what it's all about and have that experience under their belts will be priceless next season."
Despite being unable to win a spot in English rugby union's top flight, Stirling is confident his players will give everything against Welsh at the Mennaye Field on Sunday.
He said: "There's a little bit of anxiety but you always get that in the lead up to big games.
"We've got a good record at home although in a one-off semi-final it's going to be tough, but we're confident in our ability at home.
"We are a team that will score points when we get the chances and , and we like to think that we'll carry that on when we get the opportunities and that we are the best defensive team in the league."