Jeremy Guscott Q&A
Last updated on .From the section Rugby Union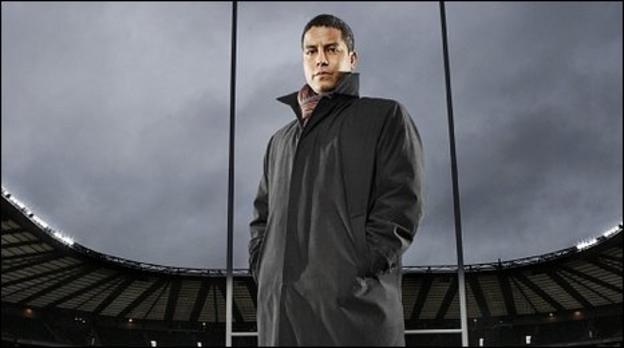 Former Bath, England and Lions centre Jeremy Guscott answers your questions as a busy season enters the final furlong.
Among the topics Jerry discusses this week are:
- Danny Cipriani's on-going travails
- Gavin Henson's recall to the Wales squad
- The Premiership and Magners League semi-finals
- The most unusual thing that happened to him as a player
If you have any questions for Jerry, please use the postform on this page. He will answer as many as possible next week, but unfortunately not every question submitted can be used. This week's answers appear below.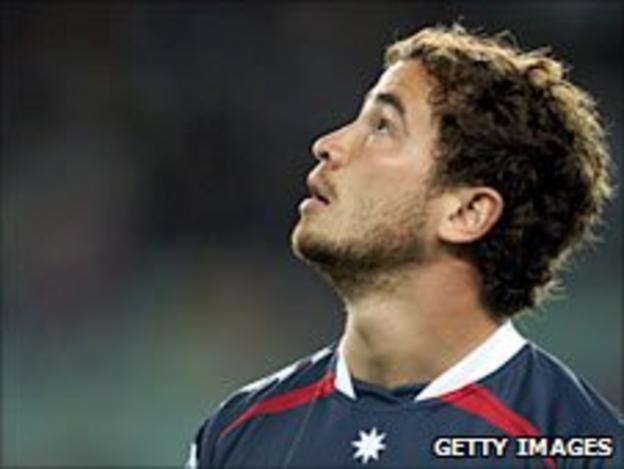 What is Danny Cipriani's problem? Joe, UK
Hi Joe, Cipriani (DC) seems to be in trouble for one thing or another every other week. It seems he can't learn from his mistakes, which shows a lot of immaturity.
Where next for Cipriani? He has fallen foul of Brian Ashton, Martin Johnson, Stuart Lancaster, Shaun Edwards and now Rod McQueen. He is an adult and surely it is time he started to behave like an adult? LondonTiger, England
Hi LondonTiger, maybe it's teenage boot camp for DC next? His chances of playing for England while he remained in Oz were slim to none. Most of us grow up at some stage, it appears DC is having trouble letting go of being a lad.
Jeremy, despite Cipriani's current slip-ups, do you feel there is still time for him to mature? And do you think that he is the most talented fly-half England have to offer and could find himself getting a starting spot ahead of Toby Flood after the World Cup? Finlay MacLeod, Scotland
Hi Finlay, I do believe there will come a time when Cipriani decides to sort himself out, we all mature at different times in our lives and he's just taking longer than expected. As for talent, in attack Cipriani has the best skills of any qualified English number 10 currently playing.
On the other hand his defence is nothing short of embarrassing, but it can be sorted. If he leaves Oz and gets picked up by a club in France or England for the start of next season he stands a chance of getting selected, although a greater one if it's the latter with the RFU determined to only pick English-based players after the World Cup.
Cipriani has had a mixed season in a new team in Australia. He was one of the key players at London Wasps and ever since his serious leg injury his performance has not been at the level we all know he can play at. Do you think that injury is the key turning point for Danny? Johnny, Oxfordshire
Hi Johnny, DC's injury was bad but he returned fully fit, it doesn't appear to have affected him physically. Whether it has affected him mentally is hard to see, because in patches he has played as well as he did before the injury.
Hi Jerry, Gavin Henson's just been called up by Wales for the Barbarians game - what do you make of that, especially in light of his recent troubles? Do you think he will make the World Cup? Given the way Cipriani's been excluded by England, do you think Henson's lucky to be back in the Wales frame? BBC Sport
It's good for Henson and we will have to see how good it will be for Wales. We all know he has the skills, he just has to prove to the management and his team-mates that he can still cut it at the highest level. I hope he does because an in-form Henson is good for rugby.
From what we've read and been told what Henson did recently happens at most clubs and it appears to be a one-off where Henson is concerned. Toulon took a long time to make a decision which meant they got everyone's version of events and took the necessary actions based on gathered information.
Cipriani, on the other hand, seems completely incapable of living a professional rugby player's life within a set code of conduct.
Simple question Jeremy, are the actions of a minority, namely Andy Powell, Cipriani and Henson, bringing our brilliant game into disrepute? Greg, Gloucester, England
Hi Greg, no is the quick answer. There's too much good happening in the game for the actions of a few to make the majority of supporters feel the game is in bad shape. The game will always be bigger than individuals.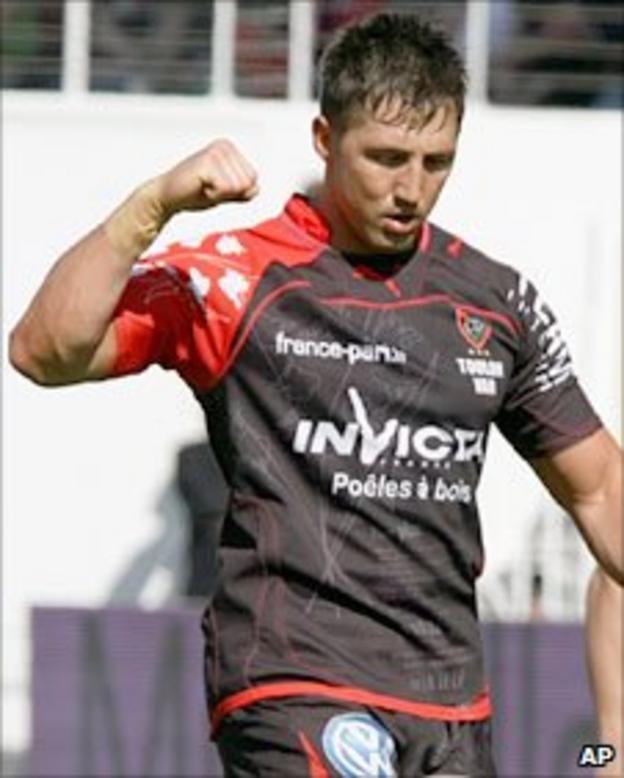 I've just seen the latest issue with Cipriani, and with Henson's well published woes, I'm just wondering whether off-the-field discipline has changed in the modern era. Are players behaving worse or has the boundary of what is acceptable behaviour got stricter? Paul, UK
Hi Paul, a lot of what we have witnessed recently happened in the past but was handled better, without the likes of Twitter and other social media outlets getting hold of it. The game has a much bigger profile now it's professional, but the codes of conduct haven't changed over the years and most of what it acceptable is common sense.
Hi Jeremy, so who do you think will make the Premiership final this year? If it's a repeat of last year's Leicester v Saracens contest, do you think Sarries have learnt their lessons and can beat Leicester to win the Premiership? Especially having already beaten them twice in the regular season? Ross Bowser, England
Hi Ross, I believe Sarries are the form team going into the play-offs and are my favourites to win.
I'm a Gloucester fan and I think I would have preferred it if we had finished fourth, not third, in the Premiership. We now have to play Saracens, who seem to make every game slow and boring, in the Premiership semi-finals. What do Gloucester have to do to break down their defence and do you think they can do it now they have the likes of Charlie Sharples, James Simpson-Daniel (JSD) and Lesley Vainikolo (LV) back from injury? Lee, England
Hi Lee, if Gloucester can win the battle of the breakdown they stand a chance because to see the best of Sharples, JSD and LV, they will need quick ball. However, the Sarries back row of Jacques Burger, Andy Saull and Ernst Joubert are in top form, so Gloucester know they will face a real battle.
I watched the Leeds and Northampton match on Saturday and Leeds could have pulled off their great escape if Northampton hadn't brought on some of their big guns. Do you think Northampton have the depth of squad to stay with teams like Leicester, who they face in the semi-finals, and Saracens? Cameron, Wales
Hi Cameron, in these one-off matches a lot can happen, history tends to go out of the window. Saints will start and likely finish with their strongest team against Tigers. It's not too often anyone would bet against Tigers losing at home, but they're not playing at their best right now.
Saints are on a high after reaching the Heineken Cup final, as they showed by coming from a long way behind against Leeds last time out. However, I would tend to go with Tigers winning at home.
Hi Jeremy, what has gone wrong at the Ospreys? In a number of weeks we have gone from flying high in the Magners League to just scraping a win over an experimental Aironi side, something which as a fan is very sad to see. Just what do they have to do to put it right and beat Munster in the semi-final? Also, who will win the all-Ireland clash between Leinster and Ulster in the other semi? Rhys, Ospraylia
Hi Rhys, Ospreys have to contend with so much disruption within the playing squad each season it can't be easy to keep everything on an even keel. It's not very often I've watched Ospreys and thought they are a tight bunch of lads, which I do when I watch Scarlets.
Ospreys appear to be missing that touch of unity amongst their squad. They have underachieved in Europe and that has brought its own pressures. Only the owners, management and senior players can sort it out but they need to be united in determining the future of the region.
In the other semi, Leinster are in the box seat, playing at home and hitting top form. Ulster have had a good domestic season and a very credible European campaign, most of it without world class blind-side Stephen Ferris because of injury. Win or lose they should be pleased with their season. I believe Leinster will win this game and the final if they have a full squad to select from.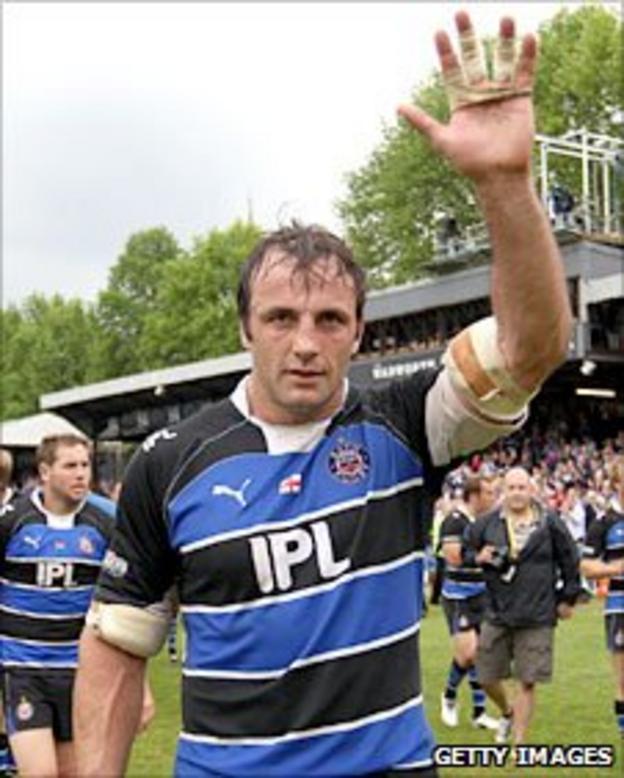 Jeremy, your thoughts on the retirement of Bath's former England second row Danny Grewcock? Christian, UK
Hi Jeremy, I was wondering, what is your enduring memory of Danny Grewcock, the first incident or event that comes to mind when he is mentioned? Cheers. George, New Zealand
Hi Christian and George, quite simply Danny was a hard-nosed, hard-working second row forward who battled everyone and everything to get an edge. His fiery temper got him into some trouble from time to time but he was a good player who deserved everything he achieved.
Hi Jeremy, having not been Nick Easter's biggest fan (personally I don't think he is dynamic enough, unlike Parisse, Spies, Read etc), then I have always been asked who I would replace him with and had to begrudgingly admit that he is England's best option at number eight. However, after watching the Scarlets over the past few months I have been hugely impressed with Ben Morgan (BM).
Could he be a surprise inclusion in the World Cup squad or is it too late ? He becomes eligible for Wales from January (on the three-year residency rule) so will this help to fast track him into the set-up or actually detract from selection as Martin Johnson wants his players playing in England after the World Cup? Jack Livings, Leamington Spa, England
Hi Jack, BM has been improving all season and it's no surprise he has caught the eye of both England Martin Johnson (MJ) and Wales counterpart Warren Gatland. It is unlikely that he would be included in MJ's World Cup squad, because MJ doesn't tend to pick inexperienced players.
He has qualities that Easter doesn't, the big one being ball carrying, which England are in desperate need of. He has a big decision to make shortly as I understand he has been asked to tour with England Saxons, which would make him ineligible to play for Wales.
Excellent forecasting skills for the last week of the Premiership. What's it like forecasting matches on a week in, week out basis? Patrick, Bahrain
Hi Patrick, very rarely do I have as much success with my predictions as I did last weekend. It's difficult for me because I have to do it before the teams have been selected, and therein lies the difficulty.
Hi Jeremy, the first Toulouse try in the Heineken Cup semi-final happened as a result of a freakish bounce. What was the most unusual thing to happen to you in your playing days? Jack, Ireland
Hi Jack, in one match I was held back by a player who will remain nameless. I swung my arm to politely suggest he let go and in doing that I broke my arm!!! Lesson learnt!!