Cornish Pirates chief admits promotion is impossible
Last updated on .From the section Rugby Union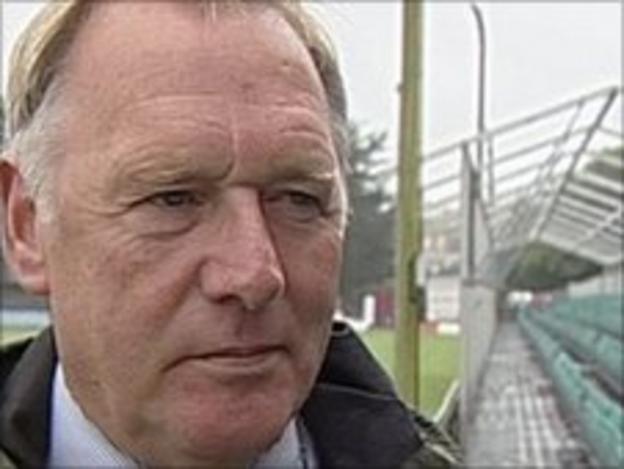 Cornish Pirates chief executive Rod Coward has admitted there is no chance of the team playing in the Premiership next season.
The club are two wins away from winning the Championship promotion play-offs, but their stadium lacks the necessary facilities to host top-flight rugby.
"Realistically the answer has to be no," Coward told BBC Radio Cornwall.
"Our facilities do not come anywhere near close to matching the requirements of the Premiership."
Having won all five of their games so far in the Pool B of the Championship play-offs, the Pirates have been awarded a home tie against London Welsh in the semi-finals.
Victory over the Exiles on 1 May will see the Cornish club battle for the Championship title, however their prize for victory will only be silverware, with promotion ruled out.
Coward said: "There is a set of rules that have to be followed (to play Premiership rugby) and part of those rules is that by 31 March we have to have been independently audited regarding the facilities.
"We've not had the audit for the obvious and simple reason that our facilities did not comply.
"The research that we've done and the questions that we've asked make it quite clear we're not compliant and that there is no ground in Cornwall that comes close to that."
The Rugby Football Union's minimum standards criteria for Premiership rugby state that participating clubs must have stadia with a capacity of 10,000, a figure that dwarfs the Pirates' Mennaye Field in Penzance, where a sell-out crowd is 3,000.
"It is frustrating," Coward continued. "But when you enter the process you understand the rules, which is why a stadium for Cornwall is essential if we hope to become a Premiership club."