Exeter Chiefs boss Rob Baxter sorry over player blunder
Last updated on .From the section Rugby Union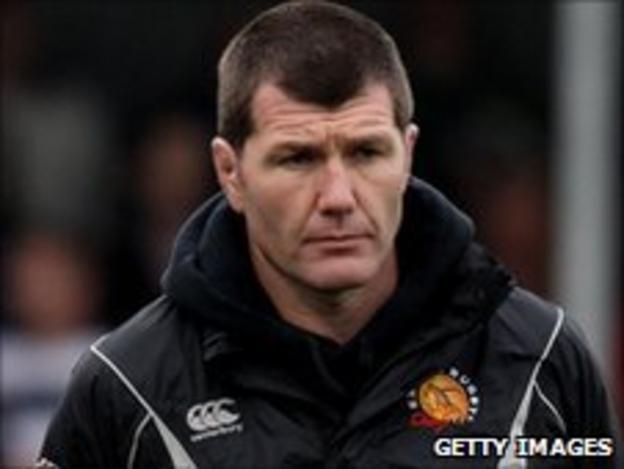 Exeter Chiefs boss Rob Baxter says the club's staff must take responsibility for the adminstrative error that could lead to a points penalty.
"If it means that hard-fought for points get taken away it's very frustrating," Baxter told BBC Devon.
"It's nothing to do with the players and you've got to say that behind the scenes we've let them down a little."
The RFU's investigation into the Chiefs fielding three overseas players at Headingley, is centered around Nemani Nadolo, signed by Baxter in January.
The 23-year-old Fijian-born winger registered for the Devon club on an Australian passport when he joined from Bourgoin in January.
Under the RFU's rules, Premiership clubs' match-day squads can only have two players from outside of Europe, Africa, the Carribean and the Pacific Islands.
"Nemani won't be a foreign player in the very near future," said Baxter. "He is Fijian, born in Fiji with Fijian parents.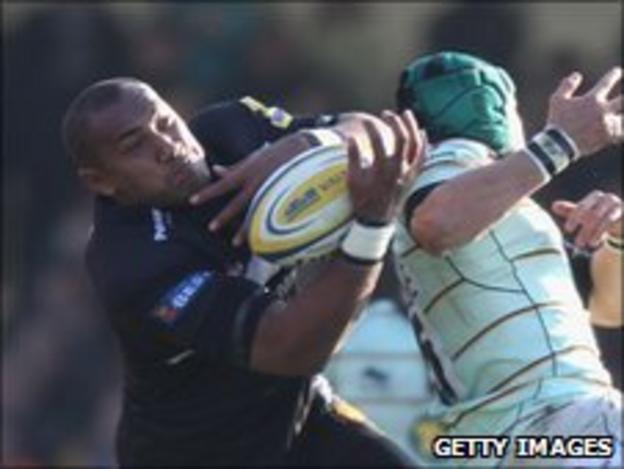 "What we haven't done is register him with a Fijian passport. We'll be doing that shortly and he then won't be a foreign player.
"We've made a mistake and we've now just got to get on with things."
Since joining Exeter, Nadolo has made four appearances, a tally Baxter expects will increase in due course.
He said: "Shortly we'll be able to pick Nemani because he won't be a foreign player.
"We're confident we'll be fine, at the same time it would be nice to get it settled but that will happen in the near furture."