Keighley Cougars: Rugby Football League places club in special measures
Last updated on .From the section Rugby League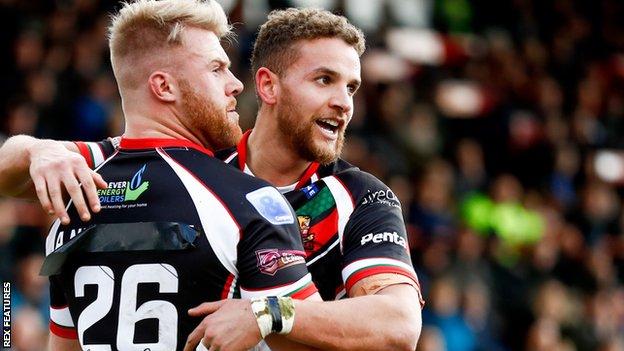 The Rugby Football League has placed Keighley Cougars in special measures over unpaid player wages since August.
The League One club is also not permitted to contact or register any players with the governing body.
Head coach Craig Lingard has resigned in protest at the situation while one former player told BBC Sport how he had to borrow money to pay his bills.
A club statement said players are owed one month's salary, which will be paid at the end of November.
It added the club had met with staff with "hereditary debt" to "implement a proposed payment schedule" which would be "executed and cleared" by the end of the year.
On Tuesday Keighley missed a latest deadline imposed by the RFL to settle the unpaid wages of staff and players.
"We're concerned about and monitoring the situation," a RFL statement said. "We have been given assurances the players will be paid this week.
"If that doesn't happen, that would clearly be another cause for serious concern. We are also seeking clarity over the club's governance."
Players 'fobbed off'
Full-back Ritchie Hawkyard, who recently left Keighley to join Oldham, said Cougars players have been given numerous failed promises.
"We kept being told, 'it'll be next week', then it got down to, 'don't worry, it'll be tomorrow' and that went on for about two or three weeks," the 32-year-old told BBC Radio Leeds.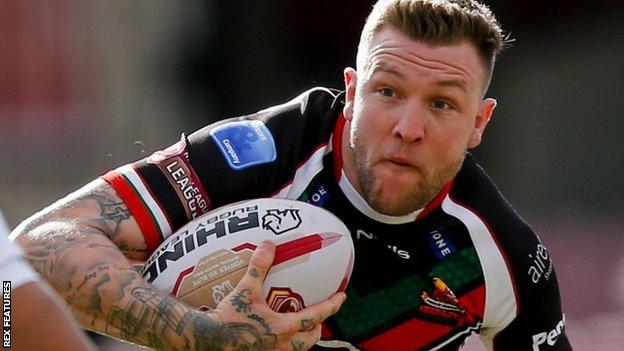 "If the owners had the money, they would've paid it three months ago.
"I've been having to borrow money, other lads, who are students, have been taking out small loans. Thankfully, I've got a full-time job.
"But, you budget for what you can afford and we're struggling for things that come out of my wage, like the bills and swimming and dance lessons for the children."
Hawkyard approached Keighley's owners on behalf of the players, but revealed he was "fobbed off" and was even told the RFL themselves had been assured they had been paid.
Before resigning, former head coach Lingard told BBC Radio Leeds he had not been paid for five months.
"I told the club, don't worry about me, sort the players out first," he said. "But, I can't continue until the players have been paid.
"My resignation can be reconsidered if and when the players are paid. But, the longer that goes on, the less likely it is that I'll return to Keighley.
"The players should be paid and deserve the money they're owed. But, it's the people behind the scenes, the volunteers, those who work without getting the credit that I feel for at this moment."
Keighley are yet to start pre-season training, which was due to begin last Thursday, while the League One fixtures for 2019 are set to be confirmed on Monday.