Danny Bridge: Nine-month ban rugby player regretful after referee assault charge
Last updated on .From the section Rugby League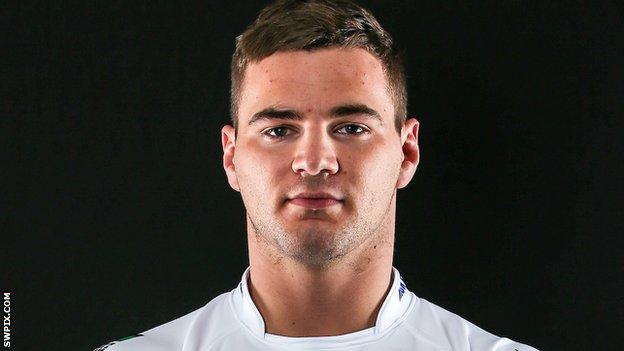 Oldham back-row forward Danny Bridge will "regret forever" the incident involving referee Billy Pearson which led to a nine-month suspension.
Bridge, 25, pleaded guilty to physical assault of the match official at the Rugby Football League's disciplinary hearing on Tuesday.
The former Warrington and Rochdale player brought down Pearson in the 74th minute of the 15-8 defeat by Keighley.
"I made a massive mistake," Bridge said in a statement.
"It's never acceptable to make contact with the referee. I have apologised to the referee and after the incident went over to see if he was ok.
"I never deliberately assaulted him. I thought it was an opposition player I pulled back, it was a split-second decision I will regret forever."
Suspension means Bridge will not return until part way through the 2019 season.