Bob Wilson steps down as Wales rugby league manager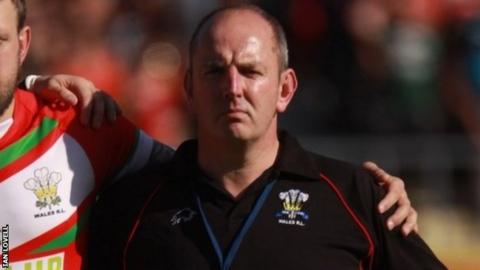 Wales rugby league manager Bob Wilson has stood down from the role to spend more time with his family.
Wilson has held the post for six years, overseeing two European Championships and two World Cups.
Working under head coaches Iestyn Harris and John Kear, Wilson was part of the Welsh team which went six games unbeaten; their second best run ever.
"All good things come to an end and now is the right time for me to step aside," said Wilson.
"It has been a huge privilege... I've enjoyed some unforgettable life experiences."
Former Wales captain Craig Kopczak, who retired from international rugby league earlier this year, said: "Bob is a magical man who was great to be around, and someone who the players had a lot of time for."