Declan Patton: Warrington half-back signs new two-year contract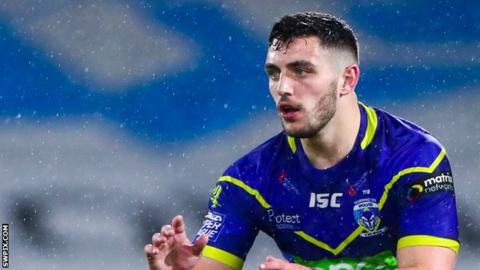 Warrington Wolves half-back Declan Patton has signed a new two-year contract extension to keep him with the Super League club until November 2020.
The 23-year-old came through the Wire's academy and was part of the side that won the League Leaders' Shield in 2016.
"I love being here. I've played my whole career here so it's something I didn't want to let go of," he said.
"I'm made up to have signed for another two years. The hope of silverware was a big reason for staying."
Patton has made 54 appearances for Warrington and has kicked 80 goals and scored 11 tries, including one late in their Challenge Cup quarter-final win against Wigan on Saturday.
He also started in the Wire's 2016 Super League Grand Final appearance and scored in the defeat.