Oldham Roughyeds: HMRC withdraw winding-up petition after club pay tax bill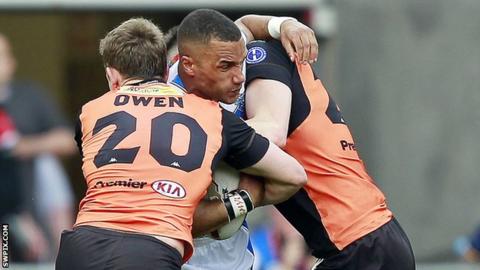 Oldham Roughyeds have had a winding up petition by HM Revenue & Customs dismissed by the High Court after paying a tax bill.
The initial petition was lodged in October, but lawyers representing HMRC told Registrar Clive Jones on Monday that the bill had now been settled.
The judge then dismissed the petition against the club at a Companies Court hearing in London.
No details of the extent of the legal fees were disclosed.
The Roughyeds, whose registration at Companies House is listed as Oldham Rugby League Football Club (1997) Limited, will play in the newly restructured League One next season after relegation in 2017.