Mahe Fonua: Hull FC winger to return to Australia for family reasons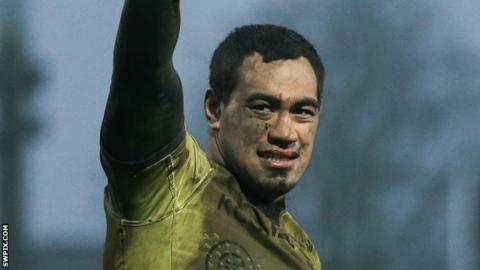 Hull FC winger Mahe Fonua will leave the Super League side at the end of the season due to family reasons.
The 24-year-old has a year left on his contract but the Tonga international has been allowed to return to Australia, the country of his birth.
The club say he is expected to sign for a team in the National Rugby League later this week for the 2018 campaign.
"I'd like to thank everyone for the support they've shown while we've made this difficult decision," Fonua said.
Hull FC head coach Lee Radford added: "It is not the way of our club to stand in the way of a player in these circumstances, and Mahe and his family will leave with our blessing and best wishes."