Tony Clubb: Wigan Warriors prop reveals absence due to kidney problem
Last updated on .From the section Rugby League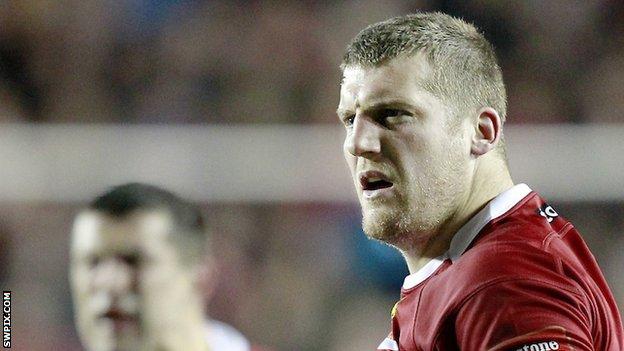 Wigan Warriors prop Tony Clubb is to have a kidney removed to allow him to play without pain following a complication with the organ.
There is a kink in the tube connecting his kidney that killed the organ off, leaving its removal as the best option.
"I didn't want to be in pain any more and I also knew it was starting to affect my rugby," Clubb said.
He added to the club's official website: "I hadn't been playing well because of it so I'm glad that we've made the call.
"In just over a week I'll have the operation to remove the kidney and then hopefully I'll be on the mend straight after that."