Kruise Leeming: Huddersfield Giants hooker extends deal until 2020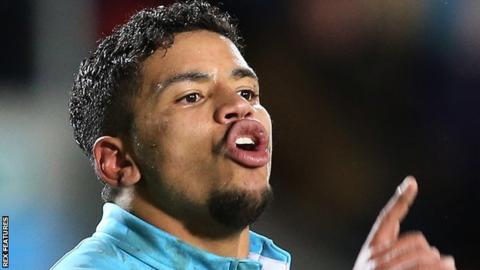 Hooker Kruise Leeming has extended his contract with Huddersfield Giants until the end of the 2020 season.
The Swaziland-born 21-year-old has come through Huddersfield's academy, scoring three tries in 38 appearances for the Giants since 2013.
"It's something that gives me a massive chance," Leeming told BBC Radio Leeds.
"He definitely deserves the club's confidence going forward that he can be a major player for the next few years," Huddersfield coach Rick Stone said.
Leeming is expected to challenge new signing Adam O'Brien for the hooking role in Super League in the 2017 season.