Bradford forced to cancel Batley Bulldogs pre-season game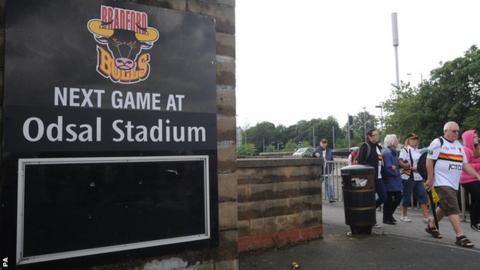 A proposed pre-season friendly for a Bradford Select XIII due to take place on Sunday has been called off because they do not have enough players.
They were supposed to face Batley Bulldogs, who were reportedly planning to donate a share of the proceeds to Bradford's players and staff.
Bradford Bulls were liquidated on 3 January, and the Rugby Football League is considering bids to form a new club.
Several Bradford players have since joined other teams as free agents.
Should a new Bradford side be formed, it would compete in the second-tier Championship, which starts a new season on the opening weekend of February.
It would begin the season with a 12-point deficit and be awarded the lowest funding of all Championship clubs from the RFL, receiving just £150,000.