Jamie Shaul: Hull FC full-back extends contract to end of 2020 season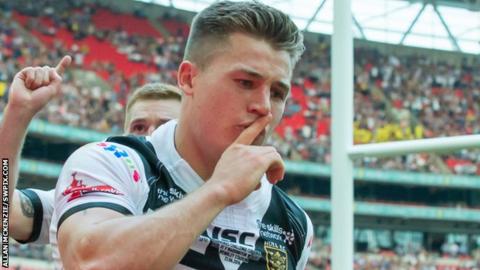 Hull FC full-back Jamie Shaul has signed a two-year contract extension that will run his deal until the end of the 2020 season.
Shaul, 24, established himself as a regular in the Airlie Birds team last season taking his try tally to 45 in 74 games in Super League.
He scored a try in August's Challenge Cup final success against Warrington, and got a place in the 2016 Dream Team.
"I've supported Hull all my life," Shaul said.
"When I had the chance to sign a new contract I jumped at it. I know I've got improvements in my game that I need to make if I'm make to make the England squad, which is my ultimate aim."