Bradford Bulls: Six parties interested in buying club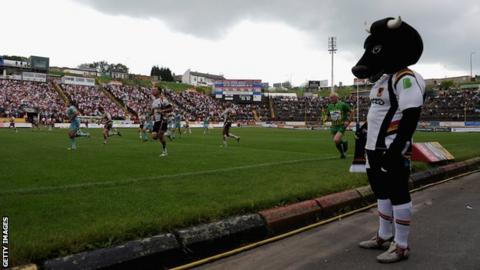 Six different parties have expressed "serious interest" in buying the Bradford Bulls, according to the Championship club's administrators.
The four-time Super League champions were placed in administration for the third time on Monday.
The club's membership of the Rugby Football League has also been terminated and the club could face a points deduction or relegation.
Joint administrator Gary Pettit said: "We are excited by the interest shown."
He added: "We consider that several of the parties appear to have sufficient resources and experience to take Bradford Bulls forward.
"A lot of hard work is going on behind the scenes to safeguard the Bulls' heritage and legacy."
The Bulls entered administration in both 2012 and 2014 and finished fifth in the Championship last season.
They are scheduled to start the 2017 season at Hull KR on Sunday, 5 February.