Ian Blease: Salford Red Devils appoint new chief executive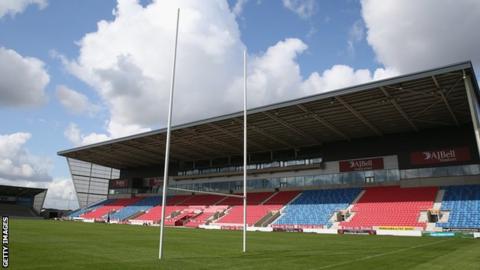 Salford Red Devils have appointed former club captain Ian Blease as their new chief executive.
The 51-year-old former forward spent eight years as a player at Salford.
Owner Marwan Koukash had taken on the role of chief executive following the departure of Martin Vickers last year.
"Ian has had a long and illustrious career in both rugby and business management. Not only is he a well respected businessman, he is a born and raised Salfordian," said Koukash.
"Starting from today we will actively be working to increase our profile and the brand of Salford, not only within the community but, across the north west region."