Workington Town: Relegated Championship side end season with only one on the bench
Last updated on .From the section Rugby League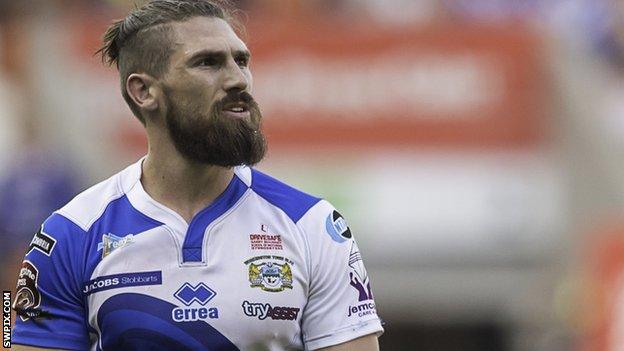 Workington Town ended their season in rugby league's second tier with just one player on the replacements bench.
Prop Ryan Verlinden cut a lone figure as the 14th man for already-relegated Town in Sunday's 46-26 Championship Shield loss at Halifax.
Jason Mossop played the second half despite badly dislocating his finger, while Matty Gee also appeared with a knock in a side decimated by injuries.
"I'm proud of that group of players," said head coach Phil Veivers.
"I can't fault the effort of the boys, there were guys out there that shouldn't have been there.
"Tom Walker, our front row, played 70 minutes without a break, so I'm extremely proud by a lot of performances out there."
Veivers said a non-availability compounded their injury woes, which saw as many as 13 players in a 25-man squad not available at one time in the season.
"From day dot, the beginning of the year, we had seven bodies injured - they were a starting seven," Veivers told BBC Radio Cumbria.
"Not week a has gone by that we didn't have less than five that were not injured."