Kevin Sinfield: Former Leeds Rhinos forward rejected NRL playing chance
Last updated on .From the section Rugby League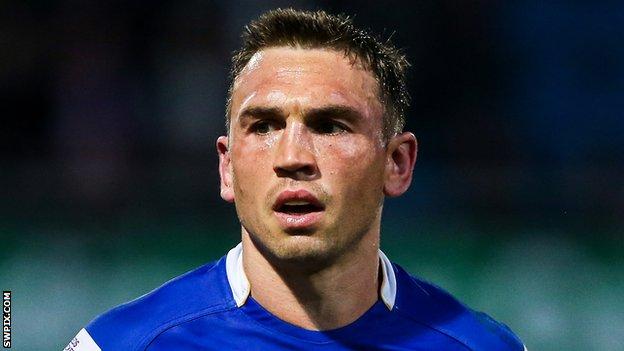 Former Leeds Rhinos forward Kevin Sinfield says he rejected a chance to play in the NRL before taking a new role with the Rugby Football League.
He left Rhinos in November 2015, and had a spell with Union side Yorkshire Carnegie before retiring in May.
"I spent some time in Australia in late May, went over to watch the State of Origin and I was very close to staying on," he told BBC Radio 5 live.
"I would have loved to have gone out and played and finished the NRL season, but I've had my time.
"It's time for that next group now to come through and pick the baton up and off they go."
Sinfield, who won 27 caps for England and 14 for Great Britain, is undecided over whether he might pursue a coaching career in the future, but refused to completely rule out joining the Leeds staff.
"I'll never say never, but I have to say at this moment in time I'm very happy with the way things are with the RFL and Super League," he said.
"They've given me a commitment and I'm a very loyal bloke. I want to repay that and do a good job for them."