RFL introduces compulsory cardiac screening in top leagues
Last updated on .From the section Rugby League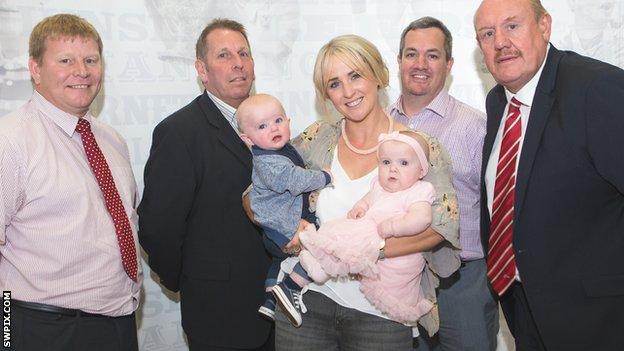 Cardiac screening will be mandatory in England's top three rugby league divisions from 2016.
Super League clubs have compulsorily screened players since 2012.
"Anything they can do to minimise the chance of another family experiencing what we have gone through has to be welcomed," Jones' wife Lizzie said.
"I would also like to say a big thank you to everyone involved in rugby league for the support they have given to me, my twins and my family. We couldn't have got through this without you all."
Lizzie Jones gave a speech at the RFL's Annual General Meeting.
Fans, clubs, players and others involved in the sport have raised more than £220,000 to support the Jones family following the death of the Wales international aged 29.
"It was very moving to hear Lizzie speak so eloquently about her life since the tragic loss of Danny and we were pleased that she was able to attend the meeting," RFL chairman Brian Barwick said.
"The clubs are very supportive of the cardiac screening programme and of the need to do all they can to protect their players' welfare."