Danny Jones: RFL urged to bring in heart screening after his death
Last updated on .From the section Rugby League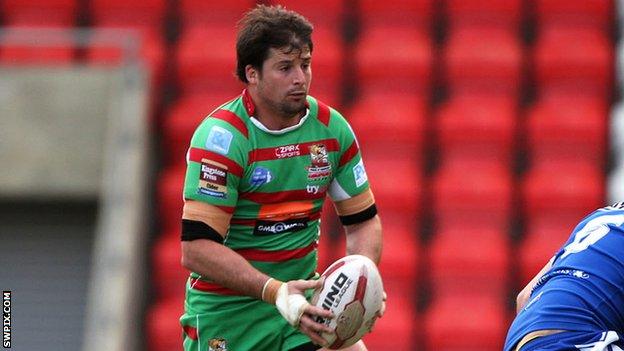 St Helens prop Kyle Amor says heart screening should be introduced throughout professional rugby league, after the tragic death of Danny Jones.
"Mandatory heart screening only happens at elite Super League level," Amor told BBC Sport.
"I genuinely believe it should happen across all divisions."
He added: "Hopefully lessons can be learned and we can move forward.
"I don't know the finer details but if it could have been a preventable case, then it should have been.
"When you go to play the game you expect to, all barring an injury here and there, to come home to your family.
"That thought doesn't enter your mind and that's why it's a big shock, it's tragic."
Cougars captain James Feather supported Amor's sentiments, following the loss of a friend and team-mate.
"Rugby league and other sports need to look into this. If there's underlying issues which we don't know yet, we could have spotted it earlier," Feather said.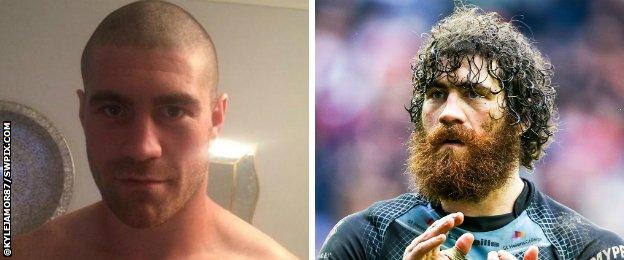 "The Rugby Football League needs to look at getting players screen-tested before they go out."
The RFL's Benevolent Fund, which is raising money for the Jones family, was given a fillip in its efforts by Amor and fellow bearded players Tyrone McCarthy of Warrington Wolves, Adam Cuthbertson and Craig Huby.
McCarthy kick-started the plan to shave off his beard once the appeal raised £25,000, by contacting Amor to establish a plan.
Word of mouth between the Super League community led to more players getting involved, with Roy Asotasi and Adam Walne also contributing.
By 09:00 BST on 6 May the figure was in excess of £60,000.
"I said if we could get £35,000 I would shave my hair and beard off, I didn't expect it to happen so quickly," Amor said.
"We'd just like to thank everyone who has donated to what is a great cause.
"Me and Tyrone messaged each other, we asked Craig and Adam and now Roy Asotasi has joined in.
"It gives supporters from each club another reason, not that they need one, to jump on board, dig their hands into their pockets for a great cause."