Rugby League World Cup 2013: Team of the Tournament

By Dave Woods
BBC Sport rugby league commentator
Last updated on .From the section Rugby League87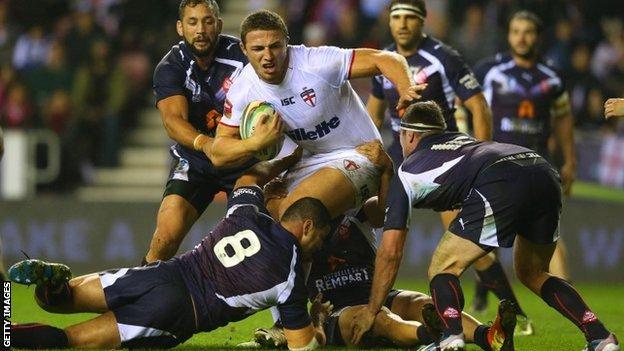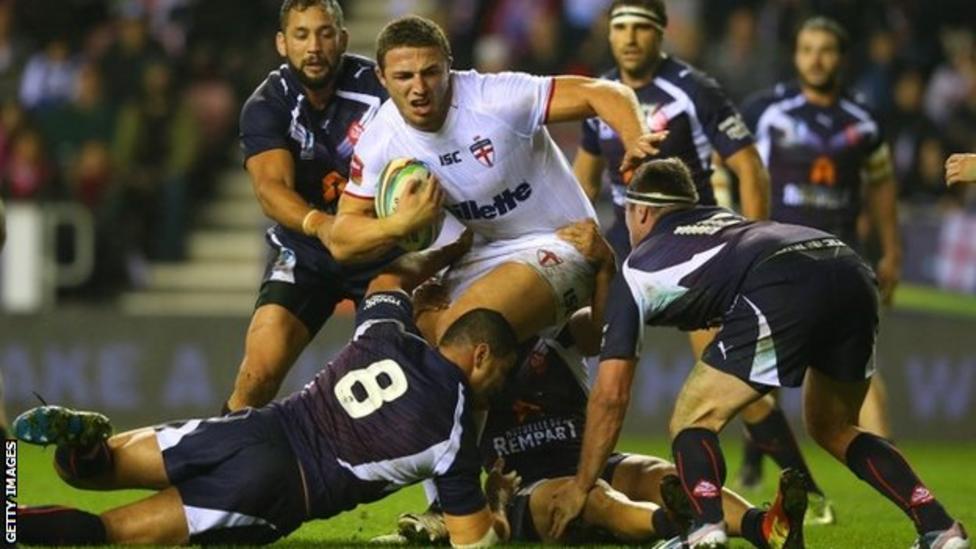 This has been the best Rugby League World Cup and it has been very difficult to pick my team.
It would have been easy to load it with proven, world-class Australians and New Zealanders, plus a smattering of Englishmen.
However, I have tried to stick with those that have caught my eye during the tournament and that means some undoubted star performers have missed out.
Full-back - Anthony Milford (Samoa)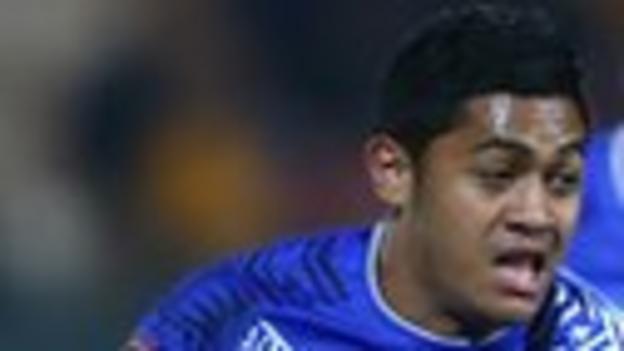 Milford, just 19, is a relative newcomer to the majority of rugby league fans. In the absence of the full-backs from the big three of Australia, New Zealand and England having truly outstanding tournaments, it has been good to look elsewhere to see who fits the bill. Milford has shown in this tournament that he is a terrific talent. He has a massive future ahead of him.
Did you know? He was Canberra Raiders' Player of the Year in 2013, having made his first-grade debut earlier in the season.
Right wing - Roger Tuivasa-Sheck (New Zealand)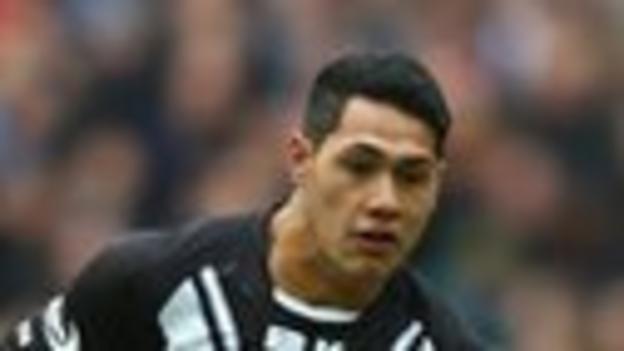 Tuivasa-Sheck is another young player at 20 but he has fantastic footwork, terrific balance and he always seems to beat the first man. He is a really exciting talent.
Did you know? The winger, who suffered a suspected broken leg in the semi-final victory over England before an X-ray showed it was just bruising, made 789 metres in the tournament, second only to Australia's Paul Gallen.
Right centre - Dean Whare (New Zealand)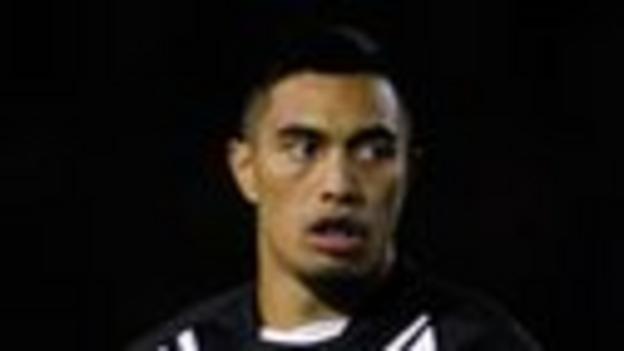 Whare plays inside Tuivasa-Sheck for New Zealand on the right and he does so in this XIII as well. New Zealand are generally strong in the three-quarters but Whare has been a real stand-out player. The highlight was his miracle pass that set up Tuivasa-Sheck's first try against England in their semi-final victory.
Did you know? The 23-year-old, a keen golfer, was heavily influenced by centre duo Jamie Lyon and Steve Matai at former club Manly Sea Eagles in the Australian NRL before leaving for Penrith Panthers.
Left centre - Greg Inglis (Australia)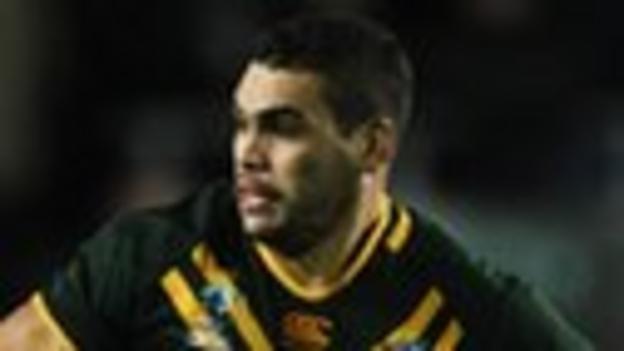 You could put Inglis in one of several positions. He is a phenomenal athlete; he has got power and pace and is just everything you want in a rugby league player wrapped up in one fantastically huge body. Any team in world rugby league would take him.
Did you know? The 26-year-old rugby league superstar rates the Red Hot Chilli Peppers as his favourite band and Venice as his top holiday destination.
Left winger - Marika Koroibete (Fiji)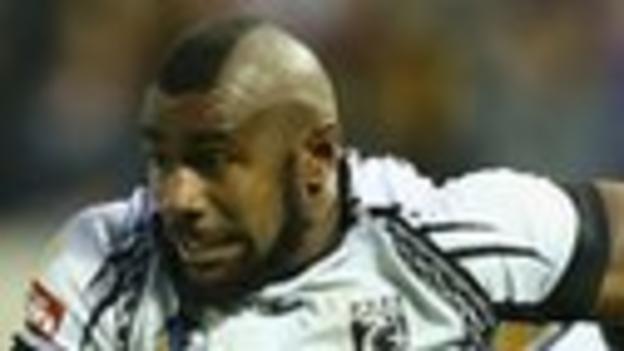 This was a toss-up between Koroibete, his Fijian team-mate Akuila Uate and England's Ryan Hall. I have gone for Koroibete because he really emerged on the world scene in this tournament. He has had some bad injuries - a broken cheekbone and an elbow problem - but he is another superstar winger in the making. He was a 100m sprinter as a kid and has terrific pace.
Did you know: The Wests Tigers winger made 324 metres during the World Cup, with an average gain of 8.54m.
Stand-off - Kieran Foran (New Zealand)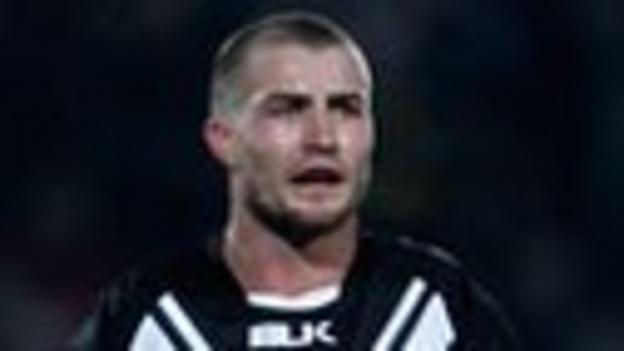 I've got a real soft spot for this guy. He is one of the toughest halves around, tackling the big blokes like he is swatting away flies. You can play him anywhere in the defensive line. He has got superb skills and is a great reader of the game. He is as tough as old boots but as brilliant as patent leather when he has the ball in his hand.
Did you know? Foran represented the Australia Schoolboys rugby league team in 2007 but switched his allegiance to New Zealand - the country of his birth - in 2009.
Scrum-half - Danny Brough (Scotland)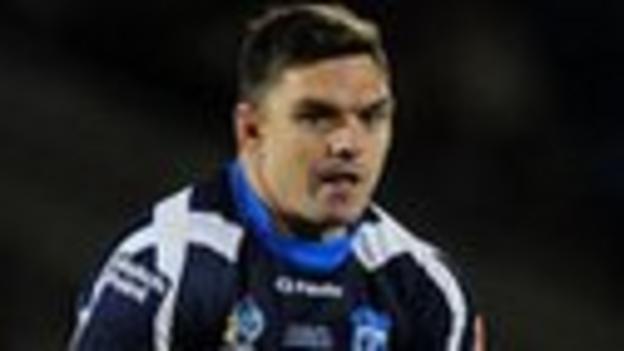 Brough made everyone sit up and take notice in Super League last season and many well-respected Australian observers who have watched him at the World Cup have also been very impressed. He has a superb kick game, terrific organisation and would complement Foran in the halves.
Did you know? Was wanted by the Scottish Rugby Football Union in 2011 but opted to stay with the 13-a-side code.
Prop - Jared Warea-Hargreaves (New Zealand)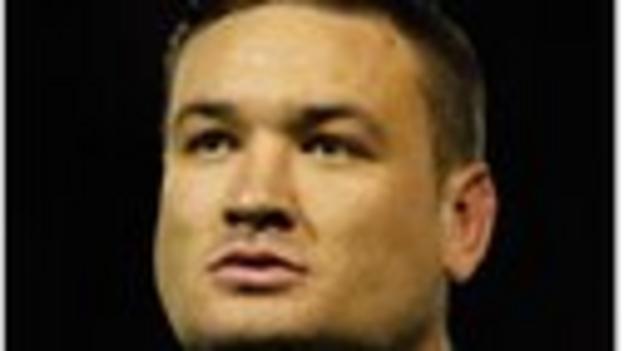 There are a lot of candidates for a place in the pack but Warea-Hargreaves takes his place because he is a monster on the pitch. He has put on an extra couple of stone this year and as a starting front-rower he is the type of bloke who can really stamp his authority on a game.
Did you know? The 24-year-old started out in rugby union and represented Australia at the under-19 union World Championship in Ireland before switching codes and nationality.
Hooker - Cameron Smith (Australia)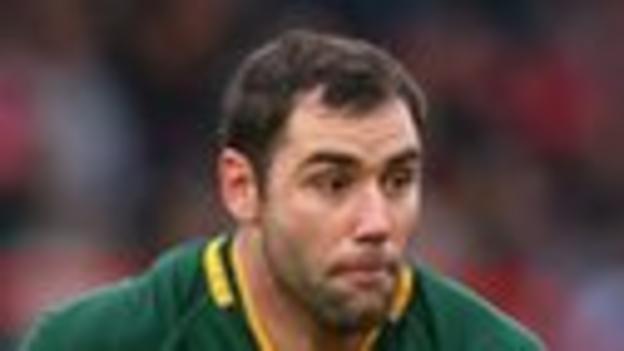 It was a toss up between Smith and Isaac Luke for the starting berth at nine. I have gone for Smith because, as we have seen at the World Cup, he is the master at that position. He is the kind of bloke who gives you wily control of a game. He is such an astute reader of a match.
Did you know? With 139, the Melbourne Storm hooker made more carries than any other player at the World Cup.
Prop - James Graham (England)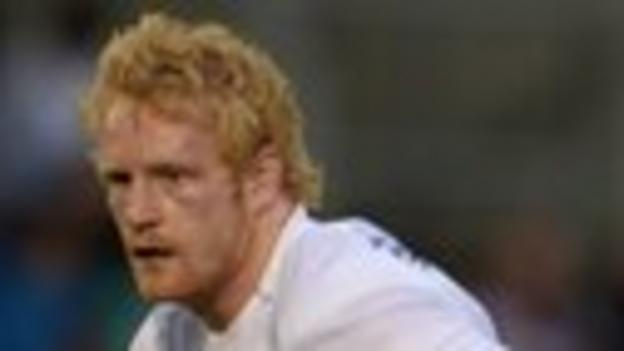 Graham proved at the tournament that he is a world-class prop, with 77 carries for 572m and 113 tackles. When he is running with the ball the defensive line does not know whether he will pass before he gets to them or when he hits it, or whether he will use his step at the last minute.
Did you know? Missed a large chunk of the early part of the 2013 season for club side Canterbury Bulldogs after he was given a 12-match ban for biting Billy Slater in the 2012 NRL Grand Final.
Second row - Sam Burgess (England)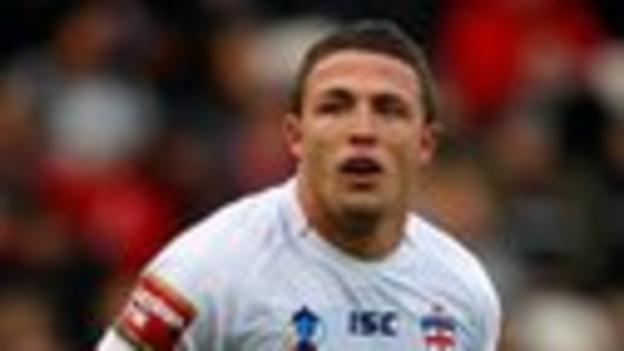 I have put Burgess in the second row because I think you get more out of him there. He was everything you would have expected in the tournament - explosive and with non-stop aggression. He hit the line hard and was unstoppable on occasions.
Did you know? Former Great Britain and England captain Jamie Peacock said Burgess's performance against NZ in the semi-final was the best by an England player in 20 years.
Second row - Sonny Bill Williams (New Zealand)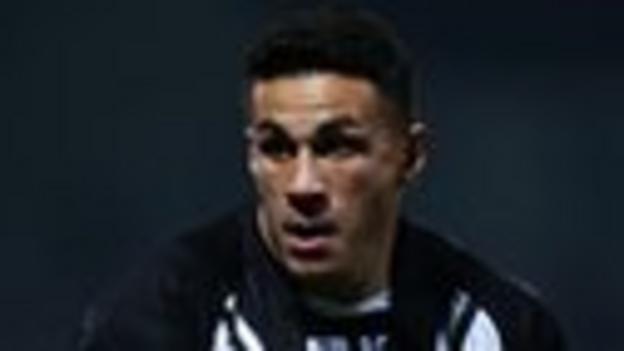 What a second row he would form alongside Burgess. Williams has shown again at the World Cup why he is such an iconic athlete. He has fantastic power and presence - and has the ability to offload in just about any situation.
Did you know? The 28-year-old is the current heavyweight boxing champion of New Zealand and was a member of the All Blacks team that won the rugby union World Cup in 2011.
Loose forward - Paul Gallen (Australia)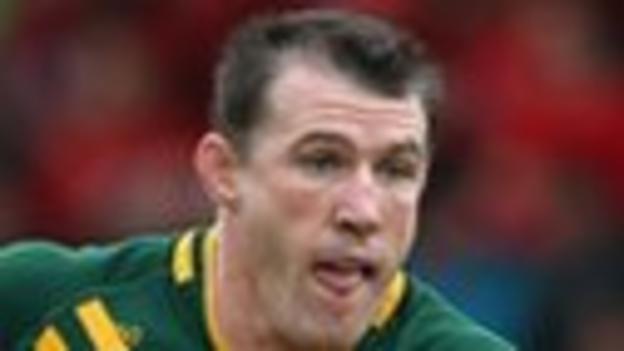 What you get with Gallen is a real hard durability, a no-nonsense character on the field. You can also push him into the front row if you need to at some point to give you an extra man going down the middle. He adds even more steel to the pack.
Did you know? There has been speculation that the 32-year-old could take up boxing - and would like to fight New Zealand's Sonny Bill Williams.
Interchange
Isaac Luke (New Zealand)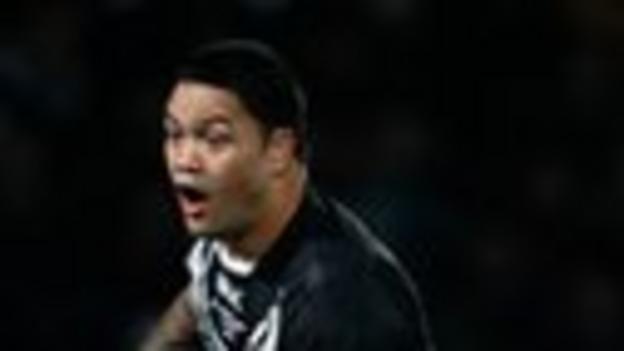 Luke was close to starting at nine. He is brilliant out of dummy-half - if your defence is caught flat-footed he will expose that. The Kiwi is not just a runner, he is a thinker too who gives you so much.
Did you know? He is the cousin of England half-back Rangi Chase and admitted that he tried to break his leg during a Four Nations match in 2011.
Ben Westwood (England)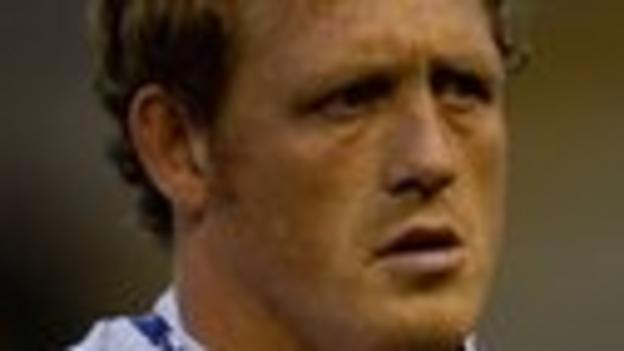 A non-stop performer for any team. He will give you aggression, hard running and a solid defensive stint whenever he comes on.
Did you know? Made 120 tackles at the World Cup, only Kevin Sinfield with 126 made more for England.
Ashton Sims (Fiji)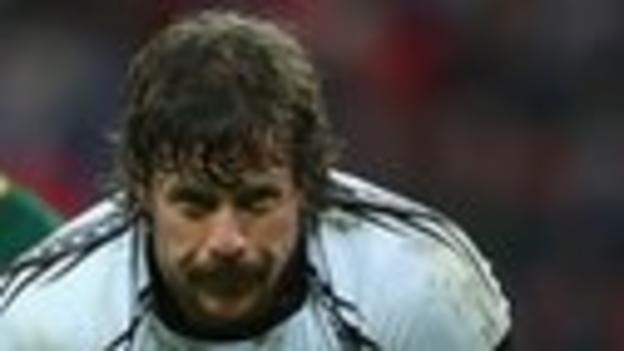 Like Westwood, he is a rough, tough aggressive player. He was the cornerstone of the Fijian pack who caused teams a lot of problems with the fight he brought to the game.
Did you know? He was one of three Sims brothers at the World Cup. In total there were 15 sets of brothers at the tournament across 10 of the 14 teams.
Mose Masoe (Samoa)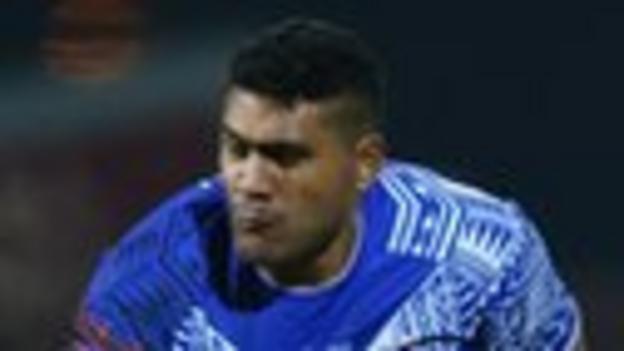 Watch out for him playing for St Helens next season. He will rarely do you an 80-minute stint but when he comes on, what an impression he makes, whether it is some of the defensive big hits he puts in or the runs he makes with the ball in his hand. Raw power.
Did you know? The Wellington-born forward is nicknamed The Smiling Assassin.